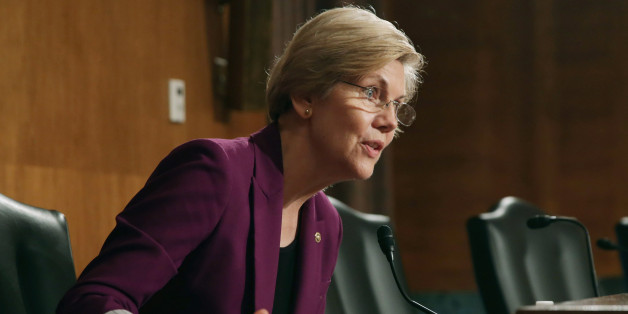 WASHINGTON -- Senate Democrats have asked the Department of Education for details on oversight of student loan servicers as they attempt to relieve federal student loan borrowers of high interest rates and improve services.
Sens. Elizabeth Warren (Mass.), Claire McCaskill (Mo.), Jon Tester (Mont.), Tammy Baldwin (Wis.), Patty Murray (Wash.), Dick Durbin (Ill.), Jack Reed (R.I.), Sherrod Brown (Ohio), and Richard Blumenthal (Conn.) sent a letter to Education Secretary Arne Duncan on Wednesday, requesting documents from the department regarding its contracts with student loan servicers.
The request comes after Senate Democrats failed to pass a plan to help borrowers to refinance expensive student loans. President Barack Obama endorsed the proposal at the last minute and announced the department's intent to renegotiate its contracts with the student loan servicers, but the bill was opposed by Republicans. Two weeks later, according to the letter, it became known that the Department of Education had renewed contracts with several controversial student loan servicers.
Student loan giant Sallie Mae had contracted with the Department of Education to collect student loans and manage borrower accounts, but has been under investigation by almost a dozen federal and state authorities for overcharging active duty troops. The company split earlier this year, hiving off its servicing activities into a new entity called Navient Corp. The Ed Department recently extended a new contract with Navient despite the investigations. The Department's contracts bar servicing firms from violating the law.
In the letter, the senators expressed concern in the letter that the extended contracts undermine the president's efforts to guarantee better service for student loan borrowers.
"To achieve President Obama's goals, the Department of Education must use all of its leverage to negotiate strong consumer protections and performance standards that include real consequences for noncompliance," the senators wrote.
"We thank you for the cooperation of your staff to date, but we continue to have concerns regarding the Department's planning, competition, management, and oversight of the student loan servicing contracts. To better understand the Department of Education's contracting process and the role(s) filled by contractors in the Department's administration of student loans, we request that you provide" a series of documents and information shedding light on the department's student loan servicing contracts."
The senators gave Duncan until July 29 to produce the documents.
Read the letter below:
BEFORE YOU GO
PHOTO GALLERY
U.S. State Capitol Buildings