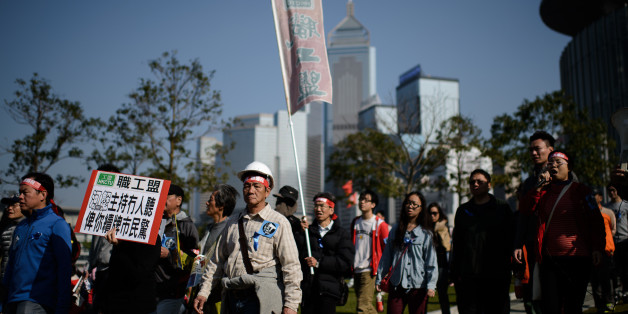 China's government has sent a new warning to journalists telling them to steer clear of foreign news outlets, the New York Times reported Thursday.
The State Administration of Press, Publication, Radio, Film and Television posted an announcement on its website this week that cautioned reporters against giving any information to foreign news agencies. The Chinese press regulator also stressed that no journalists are to write for any foreign media, a restriction put in place in 2013 that banned media from reporting on foreign news coverage without employer permission.
"Journalists' credentials will be revoked if their leaking information has serious consequences," an unnamed official said, according to the New York Times.
The new warning comes just one month after China's government tightened the reigns on press freedom even more and barred journalists from reporting on stories outside of their beats. Chinese authorities have a history of blocking user access to foreign news outlets, including the New York Times, Bloomberg, and the Guardian, as well as clamping down on social media use. On Wednesday, a renowned Chinese writer was put on house arrest in Beijing for two days to allegedly prevent her from attending an event where U.S Secretary of State John Kerry would be.
The ability for foreign reporters to work freely in China has also been significantly threatened due to the crackdown on press freedom.