Some very lucky youngsters made history this week when they got to participate in the first royal Google hangout.
Two of the most recognizable faces of the British monarchy, Prince William and Prince Harry, sat down for the digital question-and-answer session on Wednesday.
The event took place at Buckingham Palace for the launch of a new program called The Queen's Young Leaders, according to The Telegraph. The live web chat brought both princes together with several youth leaders from across the globe -- including India, South Africa and Australia -- to engage in conversation.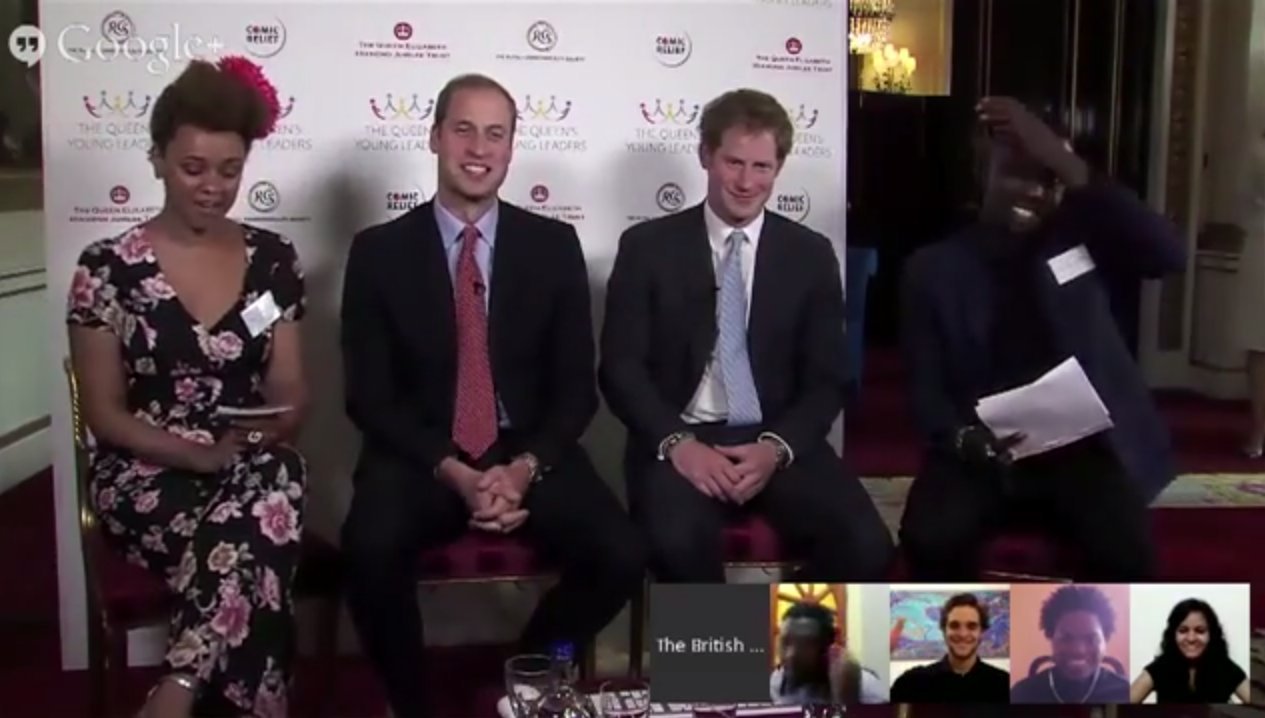 The Queen's Young Leaders program aims to empower youth leaders and help inspire future generations by awarding 60 individuals a year with special mentoring and networking opportunities, Express reported.
"All I would say is believe in yourself -- you've got a lot more to say than you think," said Prince William during the hangout, the outlet reported. "There are plenty people out there who have an open mind and will listen and care."
In case a personal web chat with royalty wasn't enough to inspire the young people, this awesome selfie the princes snapped with British entrepreneur Jamal Edwards aught to do the trick.
We're looking for the Queen's Young Leaders. #TheSearchIsOn

http://t.co/VXygkYuUkS pic.twitter.com/CRvRDHxwGt

— Queens Young Leaders (@QueensLeaders) July 9, 2014
Alright youngsters, you heard the princes, now go forth and change the world!
BEFORE YOU GO
PHOTO GALLERY
Happy Birthday, Prince William!