In honor of National Pina Colada Day, check out these modern twists on the classic drink. Or the fruit salad version, if you want to feel superior to the rest of us. This is THE MORNING EMAIL for Thursday, July 10, 2014.
The Scuttlebutt
TOP STORIES
CHINESE HACKERS STOLE FEDERAL WORKER DATA
"Chinese hackers in March broke into the computer networks of the United States government agency that houses the personal information of all federal employees, according to senior American officials. They appeared to be targeting the files on tens of thousands of employees who have applied for top-secret security clearances." John Kerry has since had a "frank exchange" with his Chinese counterparts on the matter. [NYT]
GAZA SITUATION CONTINUES TO DETERIORATE
"With rockets raining deep inside Israel, the military pummeled Palestinian targets Wednesday across the Gaza Strip and threatened a broad ground offensive, while the first diplomatic efforts to end two days of heavy fighting got underway. Egypt, which has mediated before between Israel and the Hamas militant group, said it spoke to all sides about ending the violence. U.S. Secretary of State John Kerry was in touch with Israel to try to lower tensions." Israel is claiming that Hamas is aiming rockets at targets deeper in the country and firing them every ten minutes. Read more about how the iron dome, Israel's missile defense system, works to stop such incoming rockets. [AP]
INVESTIGATION IN GEORGIA CHILD CAR DEATH CONTINUES
"Prosecutors portray [Justin Ross Harris] as an unfaithful husband who wanted a childless life, while the defense describes him as a doting dad who kissed his son every time he put him in the car." Read more about the man under scrutiny in his 22-month-old son's death. Experts believe the car could have become as hot as 140 degrees. Here are five questions about the mother of Cooper Mills Harris. And this map shows where the 16 hot car deaths occurred thus far in 2014. [CNN]
STATESIDE: Nightmare Uber Ride
An Uber driver kidnapped a man and took him on a high-speed chase in D.C. on Tuesday. The New York Times examines the rise of urgent care centers. This map shows the alarming number of kids who have ADHD across the country. A mass shooting in Houston left six dead, including four kids. A 98-year-old woman is being evicted after living in the same San Francisco apartment for 50 years. A select number of passengers flying in the U.S. will also be required to power up devices to get through security. And meet the call girl who allegedly murdered a Google executive on his yacht.
In sleepyhead news, this cat is stuck in bed.
INTERNATIONAL INTRIGUE: 'Minimally Concerned'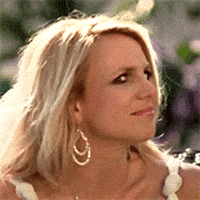 Officials are "minimally concerned" after terrorists seized nuclear materials in Iraq. Things we are minimally concerned about today: our hair in this heat, whether or not it's okay to eat FroYo after our Fourth of July binging, and our weekend plans. Missing nuclear material warrants at least a "concerned" in our book. Researchers may have discovered why all the bees are dying. Pilots share their all-time favorite cockpit views. The body of a climber missing for 32 years was found frozen in the Alps. Edward Snowden would like to extend his Russian asylum. And life's great in this Norwegian town -- as long as you have a job.
In water-loving news, this cat could take a shower for days.
BUY! SELL! BUY! Citi Takes A Hit
It's hard to be a teenager looking for a job these days. This phone ad will leave you reaching for the tissues. Citigroup will allegedly pay upwards of $7 billion settlement for its role in the financial crisis. Check out the secrets to restaurants' menu designs. And despite the yuppie hype, bike-share programs across the country are struggling to take off.
In baby animals news, meet these adorable zoo babies.
SCOUTING REPORT: More LeBron Speculation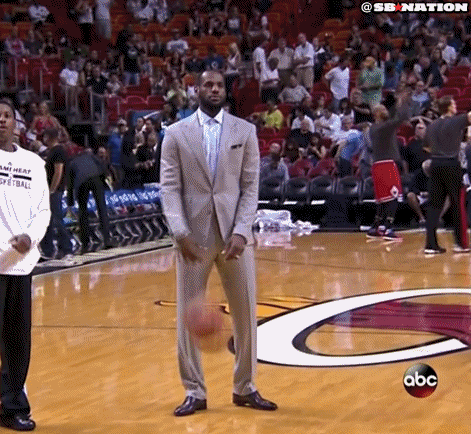 Here's where Vegas thinks LeBron is gonna land. Grantland ranks the worst movie sports villians of all time. Here's Jonny Gomes taking a hit to the cranium. And yes, a baseball can be hit so hard it goes through a glove's webbing.
In soccer skills news, this dog is better than the Brazilian team.
CULTURE CATCH-UP: Marty + Rust 4 Lyfe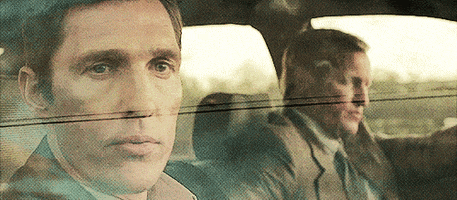 Here are this year's Emmy nominations. Our money's on our favorite Bayou cops. Cinephiles rejoice: Guillermo del Toro is making a short black and white film. This domestic violence campaign makes it clear you shouldn't ever stop being treated like a Disney princess. Scarlett Johansson is in talks to join the Coen brothers' latest star-studded awards vehicle. And the internet flipped over the second Mockingjay trailer -- just 133 days, team, 133 days.
In better with age news, check out what your childhood crushes look like now.
LIVIN': Friends Are the Best
Your job's a joke, you're broke, your love life's D.O.A. -- here's why your friends make you happier and healthier. We all want to look fabulous in that swimsuit -- but here's six reasons to lose some weight that don't have to do with that weekend trip to the beach. Thought you wiped your phone? Think again. Read about what living with OCD is really like. Parents-to-be are now filming their children's births on GoPros. And you need to read this before taking another sleeping pill.
In happiness news, these cats just want to put their paws in the air and wave 'em like they don't care.
OTHER PEOPLE'S BUSINESS: Crocodile Tears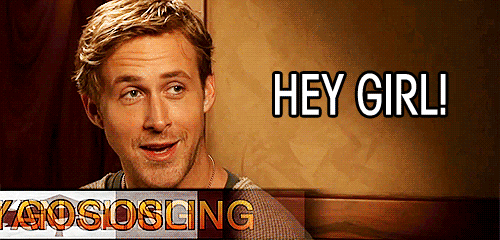 Hey baby girl (or boy): Ryan Gosling and Eva Mendes are expecting a baby. That sound you hear is millions of girls' hearts breaking. Justin Bieber got off with two years probation for his egging incident, but he did have to pay $80,900 -- which in non-Bieber terms seems like a lot of money. Robert Downey Jr. announcement that he and his wife are expecting was very adorable. And could Taylor Swift be headed to the big screen? The music star was spotted having dinner with Steven Spielberg in the Hamptons.
In furniture news, here are the seven people you'll meet in Ikea.
TWITTERATI
@SarahKSilverman: North Carolina in July, meet my Jew hair. Jew hair, North Carolina in July.
@CuteEmergency: When mom says "we need to talk" pic.twitter.com/SrDCnaYCAF

@rustyrockets: After last night I can only enjoy football matches where a nation is forced to reexamine its entire identity and way of life.
@PostGraphics: Were these #WorldCup fouls card-worthy or merely acting jobs? You be the judge. wapo.st/world-cup-flops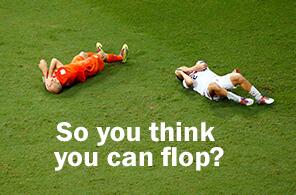 @Sethrogen: Greatest pic ever: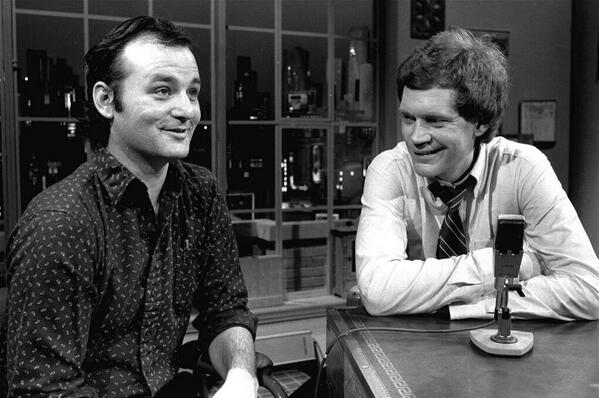 ONE MORE THING
You didn't know you were missing Seinfeld emojis in your life.
Got something to add? Send tips/quips/quotes/stories/photos/events/scoops to Lauren Weber (lauren.weber@huffingtonpost.com). Follow us on Twitter (@LaurenWeberHP). Does somebody keep forwarding you this newsletter? Get your own copy. It's free! Sign up here.