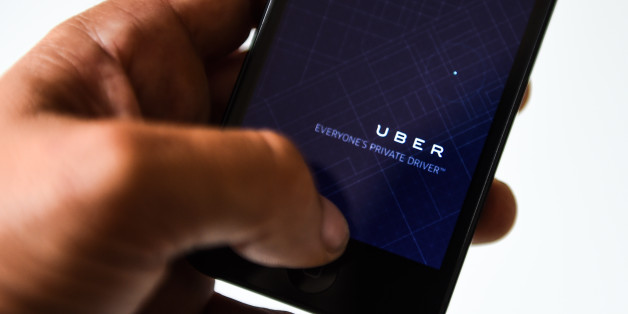 When Ryan Simonetti got into an Uber taxi he had no idea his car ride would turn out to be, as he describes, like an "episode of 'Cops.'"
On Tuesday, the CEO of conferencing service company Convene got into the cab with a couple of colleagues and promptly became a passenger in a car chase that lasted nearly 10 minutes across the D.C. metro area.
According to The Washington Post, the driver was speaking with a D.C. taxi inspector when the group entered the vehicle. The driver then sped off, with the inspector trailing closely behind. The car reportedly ran through a red light and "proceeded to race down the highway." When the driver reportedly refused to slow down to let the passengers out of the car, Simonetti took action.
"It was insane," Simonetti told the Post. "I physically tried to force his leg to hit the brake. I ripped off his pant leg... I said, 'Here's two options. You take this exit, or I'm going to knock the side of your head in. If we crash, we crash, but you're gonna kill us anyway.'"
Uber confirmed the incident happened and said the driver's account has since been deactivated, the Post reports.
Upon first hearing of Simonetti's experience via Twitter, Uber D.C. promptly responded.
@rwsimonetti Hey, Ryan. We're here to help. Can you DM us your phone number and let us know you're ok? A manager will call you right away.

— Uber DC (@Uber_DC) July 8, 2014
Simonetti later assured his followers that he and the other passengers were OK.
Thanks everyone for the concern. We're safe. @uber and law enforcement are dealing with it now.

— Ryan W Simonetti (@rwsimonetti) July 8, 2014
Following the wave of media attention surrounding the chase, Simonetti
released a statement
that reads, in part:
"Following this harrowing experience, I used Twitter to communicate the incident to Uber since this was the only way to reach the company. It was not my intention to embarrass or call attention to the company since I am a dedicated Uber user and believe they have a great business model. At the same time, I hope that Uber will learn something from this experience."