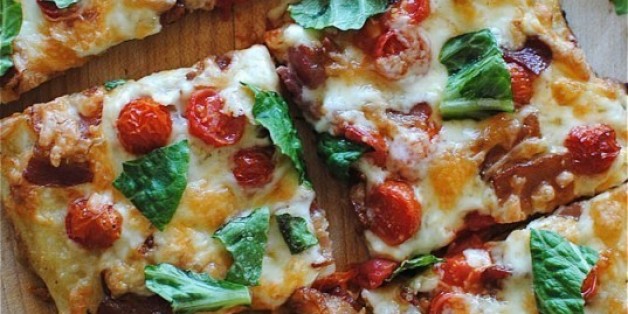 The BLT is special compared to other sandwiches. There's something about the combination of crispy bacon, fresh tomato and lettuce on toast with a smear of mayonnaise that other sandwiches just don't stand a chance against. The BLT may be simple to make, but its flavor profile is complex and entirely fulfilling, delivering salt and crunch alongside refreshing sweetness. One bite hits all the right notes, and you can almost never have enough.
If you're as big of a fan as we are, you're gearing up for a BLT-heavy end of summer, when tomatoes are at their peak and BLTs are your go-to, quick but utterly rewarding lunch. What if we told you that there was more than one way of getting that BLT flavor into your life? Aside from all the variations you can make on the classic sandwich (like adding avocados, of course), you can also get your BLT fix with pizzas, salads and even tostadas. Check out all the inspired ideas below. Happy BLT season!
PHOTO GALLERY
35 BLT Recipes
Want to read more from HuffPost Taste? Follow us on Twitter, Facebook, Pinterest and Tumblr.
PHOTO GALLERY
BLT Recipes
BEFORE YOU GO
PHOTO GALLERY
30 Tomato Recipes