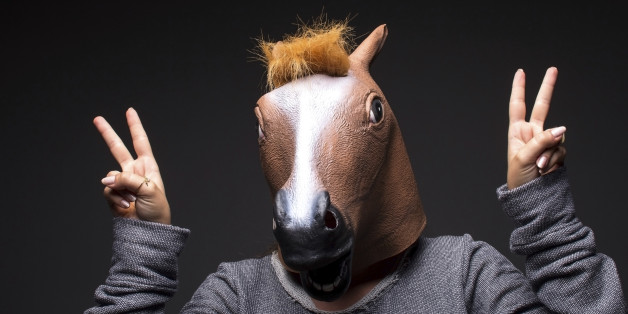 WASHINGTON -- A new Twitter account is keeping track of all the Capitol Hill staffers -- or members -- who are anonymously making changes to Wikipedia pages.
Whether it's a change to the page on a congressman or that of a new movie, the @congressedits bot is letting people know of the edits.
Since the account started on July 8, there have been anonymous edits from the Hill to the Wikipedia pages of the horse head mask, Rep. Robert Hurt (R-Va.) and even the movie "Step Up 3D." Someone also changed the page of Heritage Foundation Senior Fellow Brian Darling, noting that the conservative scholar was involved in breeding rare long-haired cats in his younger years.
But ultimately, the project isn't about poking fun at some of these sillier edits, according to its founder, Ed Summers, who has been an active member of the Wikipedia community for years.
In a post explaining the new Twitter account, he explained that he was inspired by a similar account that monitors the British parliament. The @congressedits handle has amassed thousands of followers in just a few days. It works by looking at changes that come from congressional IP address ranges. From Summers' post:
Watching the followers rise, and the flood of tweets from them brought home something that I believed intellectually, but hadn't felt quite so viscerally before. There is an incredible yearning in this country and around the world for using technology to provide more transparency about our democracies.

Sure, there were tweets and media stories that belittled the few edits that have been found so far. But by and large people on Twitter have been encouraging, supportive and above all interested in what their elected representatives are doing. Despite historically low approval ratings for Congress, people still care deeply about our democracies, our principles and dreams of a government of the people, by the people and for the people.

Just like Aaron we desperately want to be part of a more informed citizenry, that engages with our local communities, sees the world as our stage, and the World Wide Web as our medium. [...]

I created @congressedits because I hoped it could engender more, better ideas and tools like it. More thought experiments. More care for our communities and peoples. More understanding, and willingness to talk to each other. More humor. More human.
The @congressedits account logs when an individual on Capitol Hill anonymously changes a Wikipedia page, but it does not say who is making the edits. There is also already a Wikipedia page devoted to congressional edits to the site, highlighting instances such as when someone with an IP address linked to the Senate changed whistleblower Edward Snowden's description from "dissident" to "traitor."
Want more updates from Amanda? Sign up for her newsletter, Piping Hot Truth.
BEFORE YOU GO
PHOTO GALLERY
Political Tattoos That Really Suck