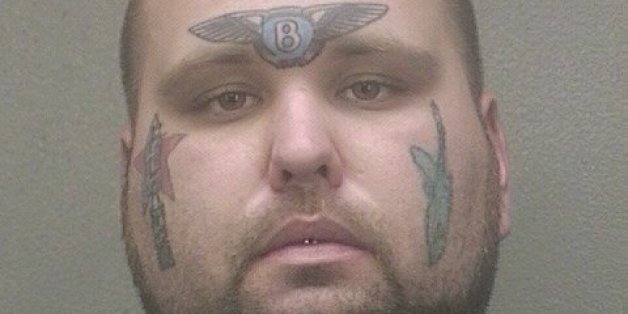 He's always riding in style.
Police in Florida say that Derek Denesevich, a 26-year-old with a Bentley tattoo jotted across his forehead, stole dozens of people's personal information, in a scheme to file tax returns and receive refunds from the IRS, according to the Broward/Palm Beach New Times.
Denesevich, whose face also features a star and a shark, allegedly conspired with Broward Clerk of Courts employee Porscha Kyles.
For several months, starting in October 2011, Denesevich offered Kyles cash payments in exchange for her providing him with the names, dates of birth and Social Security numbers of motorists, federal prosecutors wrote in court documents.

"Kyles knew that the [information] that she provided to Denesevich was going to be used in a tax-refund fraud scheme," according to her plea agreement.
Approximately 100 people had their information stolen in the scheme, which allegedly netted about $120,000.
Denesevich, from Lauderhill, is charged with aggravated identity theft and conspiracy to possess unauthorized access devices. Ironically, the sum of money allegedly stolen by Denesevich would not purchase a Bentley.
LOOK: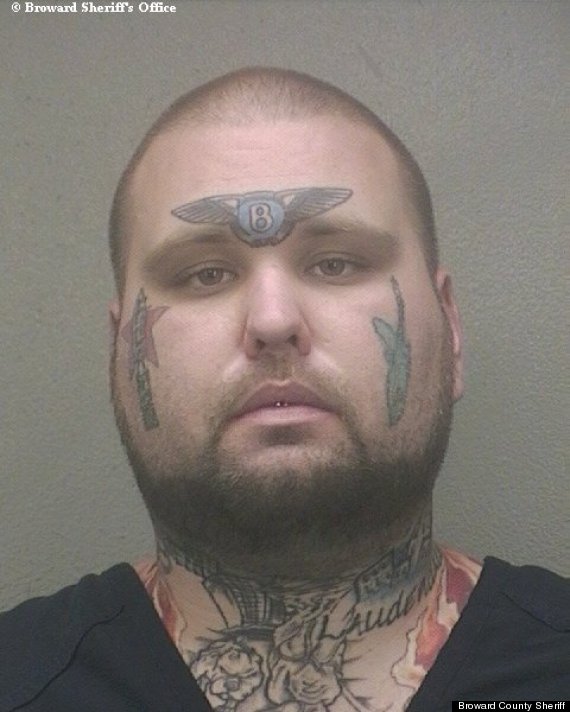 Like Us On Facebook |

Follow Us On Twitter |

Contact The Author