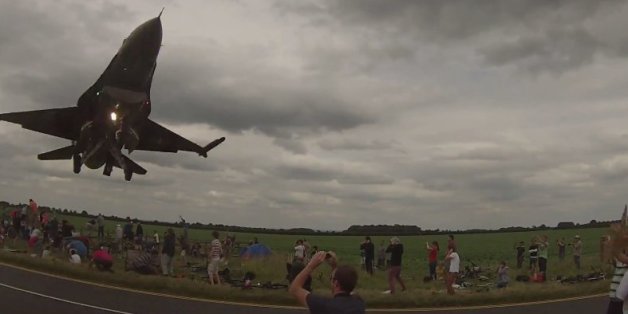 And you thought close calls at the airport were bad.
Spectators outside a British air show were shell-shocked this weekend when an F-16 fighter jet zipped right over them, appearing to miss their heads by what feels like mere inches.
The stunt was part of a planned demonstration, but nothing about this looks safe, nor worthy of re-demonstrating.
According to the The Independent, these spectators weren't ticketed air show attendees -- they had posted up in a field outside the show's main grounds.
This might explain their closer-than-usual encounter with the jet, and it also serves as definite proof that air shows are frightening, not calming, travel destinations.

BEFORE YOU GO
PHOTO GALLERY
Photographer's Project Captures Incoming Jets