Thousands of firefighters gathered outside Church of St. Clare in Staten Island, New York, Thursday to mourn one of their own.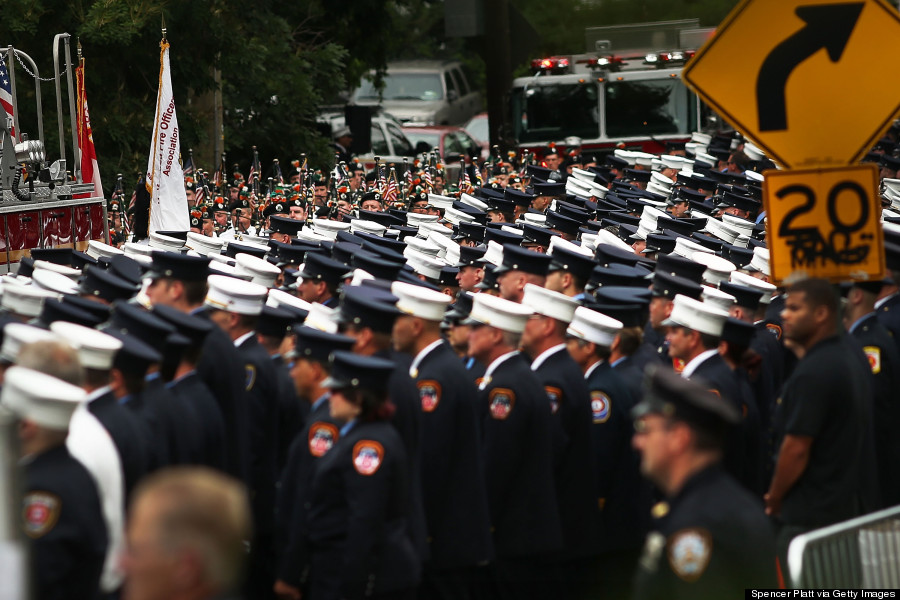 Lt. Gordon "Matt" Ambelas' casket was carried to and from the service in the back of a fire truck. Ambelas, 40, had been a firefighter for 14 years. He died Saturday, July 6, while responding to a fire inside a public housing complex in Brooklyn.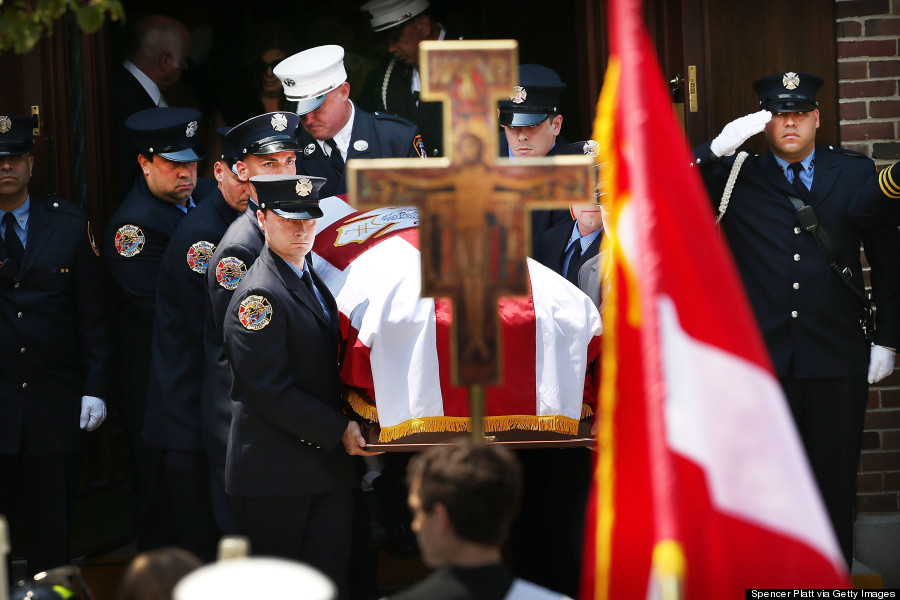 He is survived by his wife, Nanette, and their two daughters, 7-year-old Gabriella and 5-year-old Giovanna.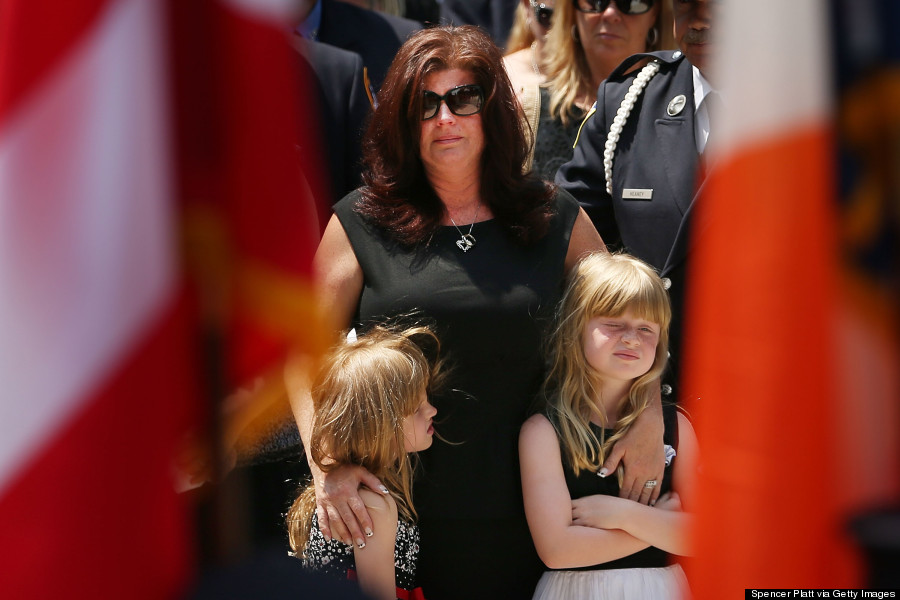 Lt. Gordon 'Matt' Ambelas's wife Nanette pauses with her two daughters during the funeral for the fallen firefighter. (Photo by Spencer Platt/Getty Images)
A lifelong Staten Island resident, Ambelas was remembered for his selflessness and his smile.
"He plunged into the fire to search for life," New York City Mayor Bill de Blasio said at Thursday's ceremony, according to The New York Times. "He led from the front, as great leaders do, as he always did — and then, very tragically, made the ultimate sacrifice."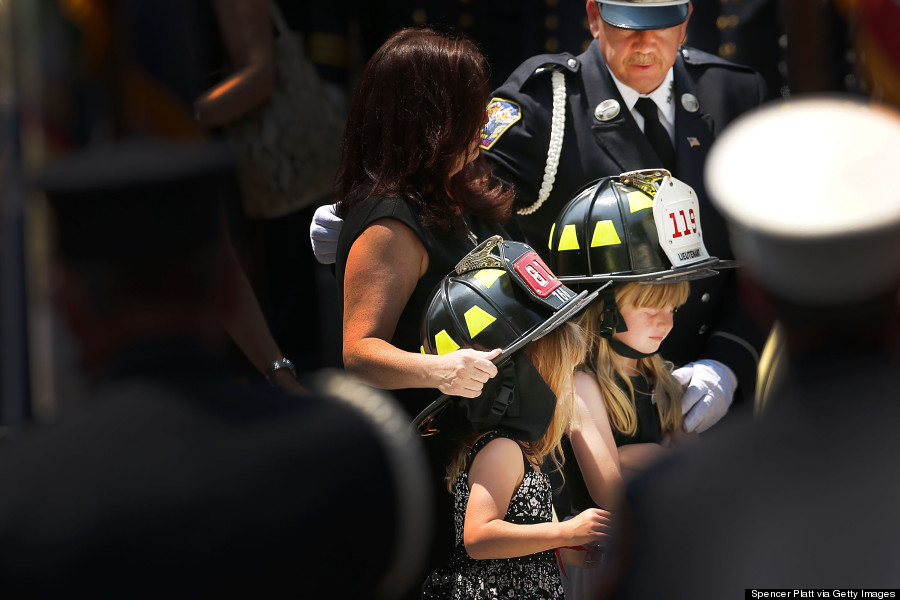 Lt. Gordon 'Matt' Ambelas's two daughters wear his fire helmets at Thursday's funeral. (Photo by Spencer Platt/Getty Images)
Ambelas died while searching for victims of a fire on the 19th floor of the 21-floor building at 75 Wilson St. in Williamsburg, Brooklyn. The fire was started by the power cord of an air conditioner.
Ambelas is the first New York City firefighter to die in the line of duty in more than two years.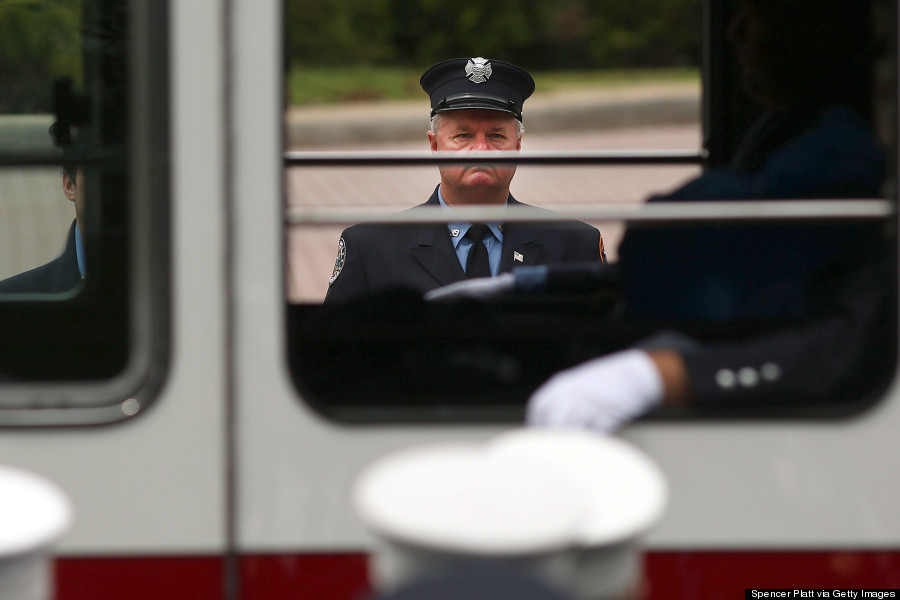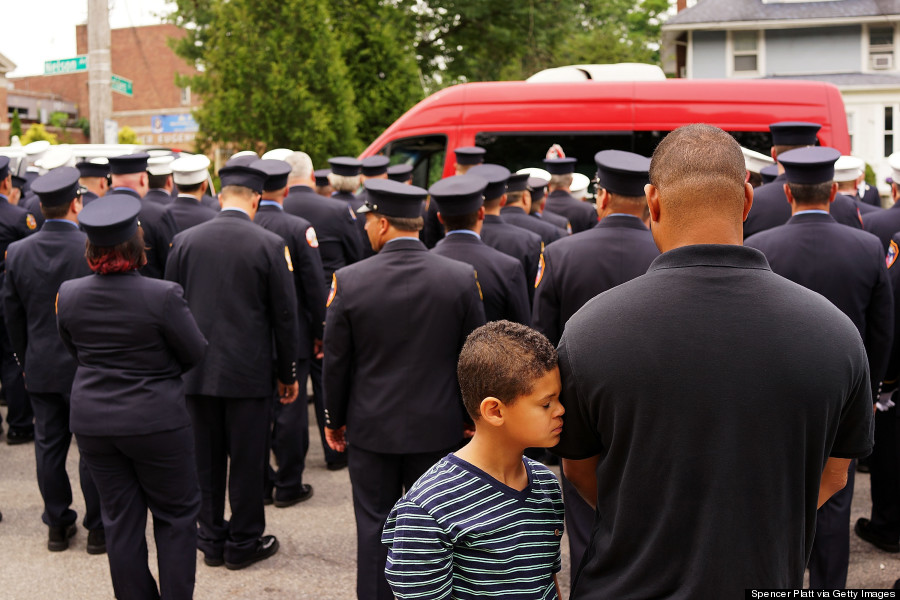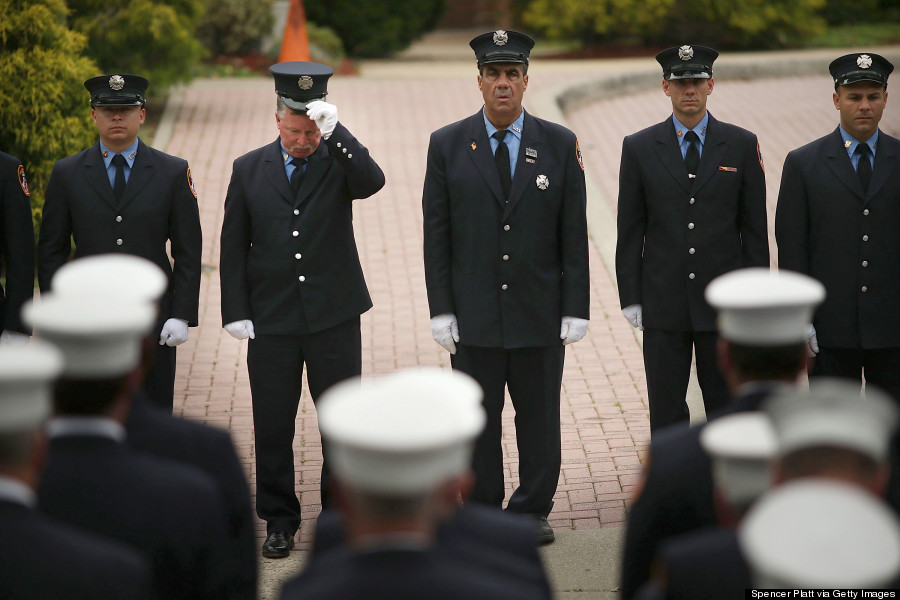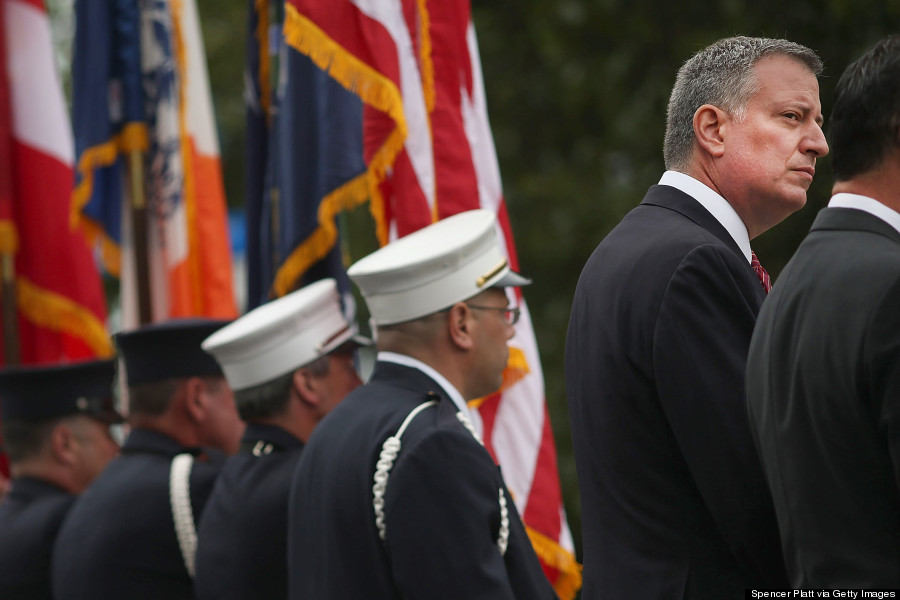 Mayor Bill de Blasio at Thursday's ceremony.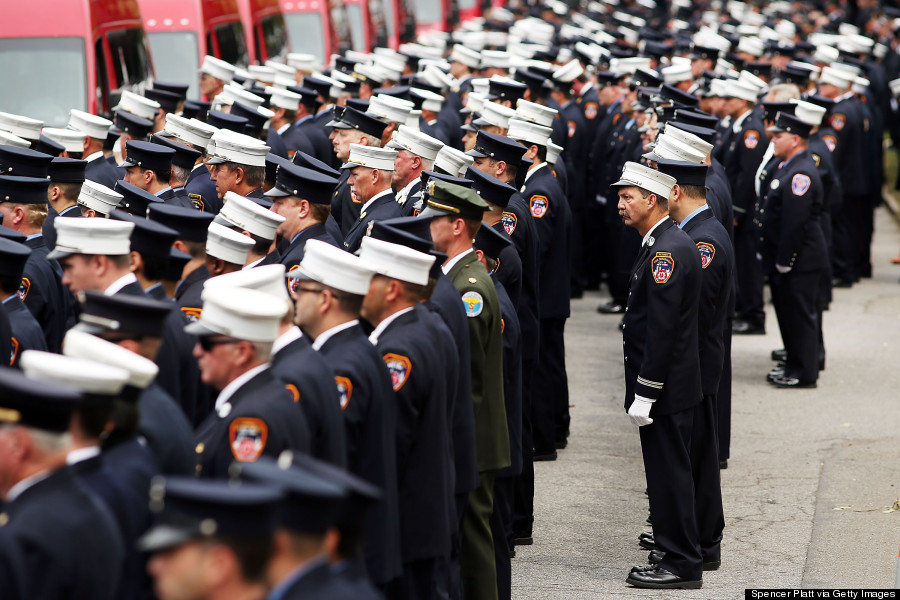 Signs commemorating Lt. Gordon Ambelas are displayed across the street from a firehouse in New York, Sunday, July 6, 2014. (AP Photo/Seth Wenig) Emergency personnel work at the scene the fire that killed Lt. Gordon Ambelas on Sunday, July 6, 2014. (AP Photo/John Minchillo)