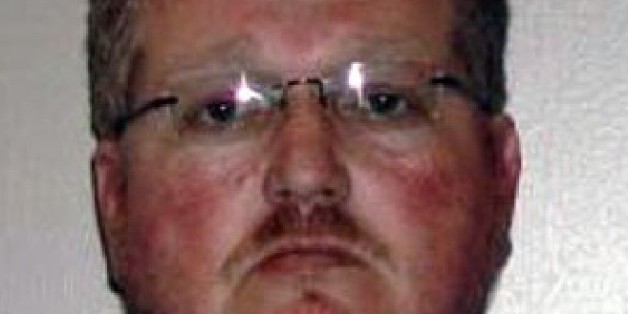 A convicted sex offender holding a pastoral position at a Kentucky church has been arrested on charges involving a teenage member of his congregation.
Roy Neal Yoakem, 46, of Scottsville, Kentucky, was charged in Tennessee on Monday with aggravated statutory rape, sexual battery by an authority figure and statutory rape by an authority figure, according to police in Gallatin, Tennessee. Yoakem was also given a fugitive from justice charge.
Yoakem is accused of assaulting a 14-year-old member of his church congregation on two occasions, once at his Kentucky church and once at his Tennessee residence, police said.
"Due to our investigation, there is a possibility there [are] more victims," Gallatin assistant police chief Bill Sorrels told The Huffington Post on Thursday.
Records show that Yoakem was registered in Tennessee as a violent sexual offender after a 2005 conviction in Kentucky for second-degree sexual abuse of an 8-year-old boy.
Yoakem has been the unpaid pastor of New Gospel Outreach Church in Scottsville for the past three years. According to a source close to the church, the congregation was aware of his designation as a sex offender.
"Yoakem made the church aware before he became pastor, and publicly shared it numerous times with the church and all that attended," a church member, who did not wish to be identified, told The Huffington Post on Thursday.
Stephen Bratcher, interim pastor at New Gospel Outreach, acknowledged in an interview with WBKO that the church was aware of Yoakem's sex offender status.
"We're firm believers in the Bible so if God's forgiven you, then we're in no position to treat you otherwise," Bratcher told WBKO.
However, Yoakem apparently told the congregation a version of events that differed significantly from the official account of the 2005 incident.
"[Yoakem] explained that the prior allegations were false and that he couldn't afford a lawyer, and that it was a dispute between a woman who got mad at him over a relationship they had and made the accusations regarding her child," said HuffPost's source within the church.
New Gospel Outreach did not respond to a Huffington Post request for official comment.
According to Sorrels, Monday's arrest is the second time in the past year that Yoakem has had a run-in with the law.
"He was coming here, going on school property and not reporting it to the principal," Sorrels said. "We did arrest him in December 2013, but he made bond and has been fighting that charge since."
The church, Sorrels claims, was notified of Yoakem's 2013 arrest.
"Our lieutenant talked to the associate pastor and explained the church needed to act on this -- that we didn't have any power to remove him as pastor -- and they understood," he said.
"By the Constitution, we are kind of hamstrung with what we can do with religious organizations," Sorrels continued. "Since he was not receiving a salary from the church, we didn't have a lot of control over him maintaining that position as pastor. That was strictly a decision of the church, and they should have taken action, but they allowed him to stay in that position."
Sorrels said Yoakem's ability to hold an unpaid pastoral position was a loophole in the law -- one that his department is now working with local legislators to try to close.
According to WKRN News, Yoakem's arrest comes not long after Billy Minix, another pastor at New Gospel Outreach, was charged with stealing more than $300,000 from the church. The disposition of that case is unclear.
Yoakem is currently being held in the Sumner County Jail on $250,000 bond. Sorrels said authorities in Bowling Green, Kentucky have opened an investigation into Yoakem in connection with "another possible victim."
"It's a bizarre story," Sorrels said. "I can only give my personal opinion [...] but if you came to my church and said you're a registered sex offender, you would be dismissed immediately."
Anyone with information related to any other alleged incidents involving Roy Neal Yoakem is asked to contact the Gallatin Police Department at 615-452-1313.
Like Us On Facebook |

Follow Us On Twitter |

Contact The Author
BEFORE YOU GO
PHOTO GALLERY
Priests And Sexual Abuse