Nothing quite compares to the power of a photograph to communicate the goings on in the world. Ranging from the serious to the silly, these photos offer peeks into what happened around the globe this week.
1. A damaged railway bridge near the village of Novobakhmutivka, eastern Ukraine on July 8, 2014.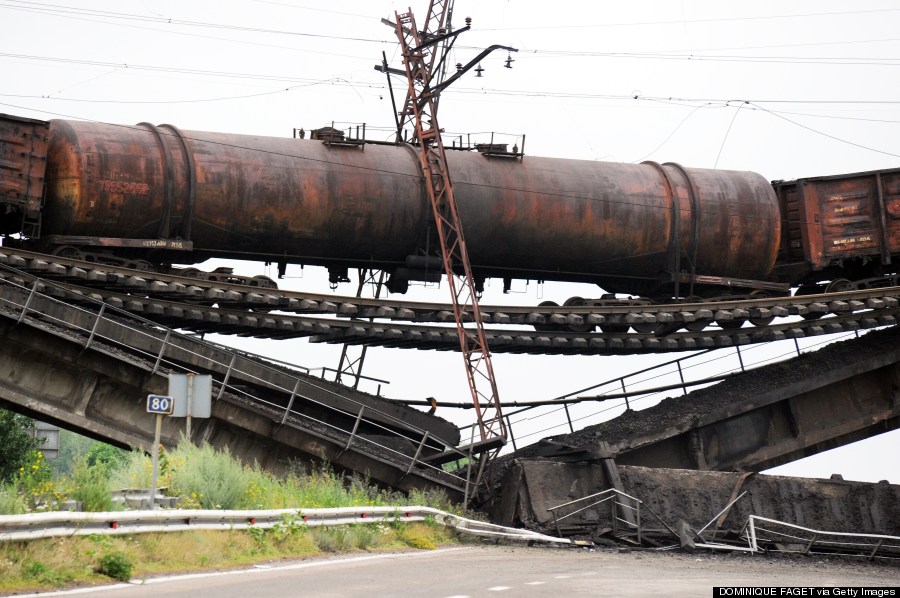 (DOMINIQUE FAGET/AFP/Getty Images)
2. Palestinian children play at the site of an Israeli military strike in Gaza City on July 8, 2014.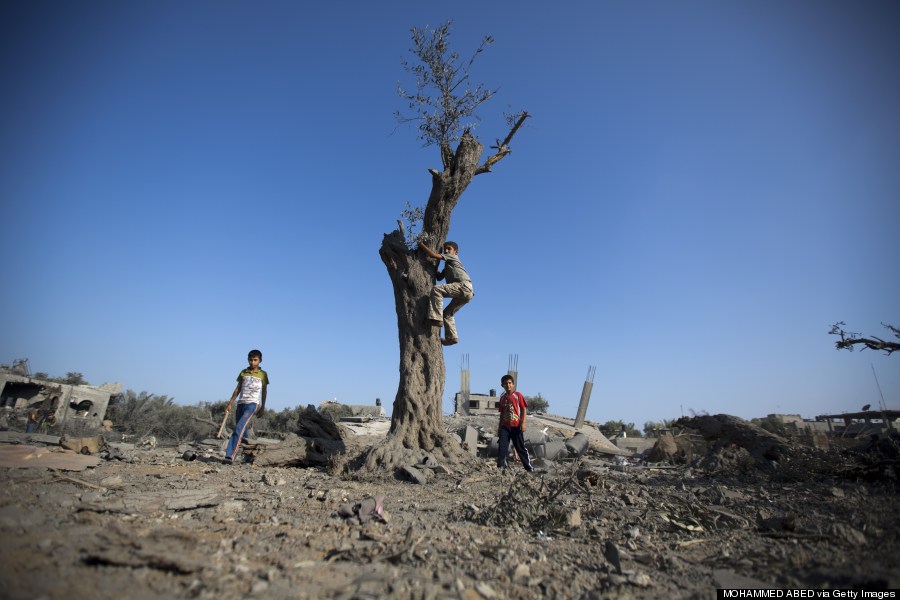 (MOHAMMED ABED/AFP/Getty Images)
3. Super Typhoon Neoguri in the East China Sea at 05:00 UTC on July 8, 2014 in Japan.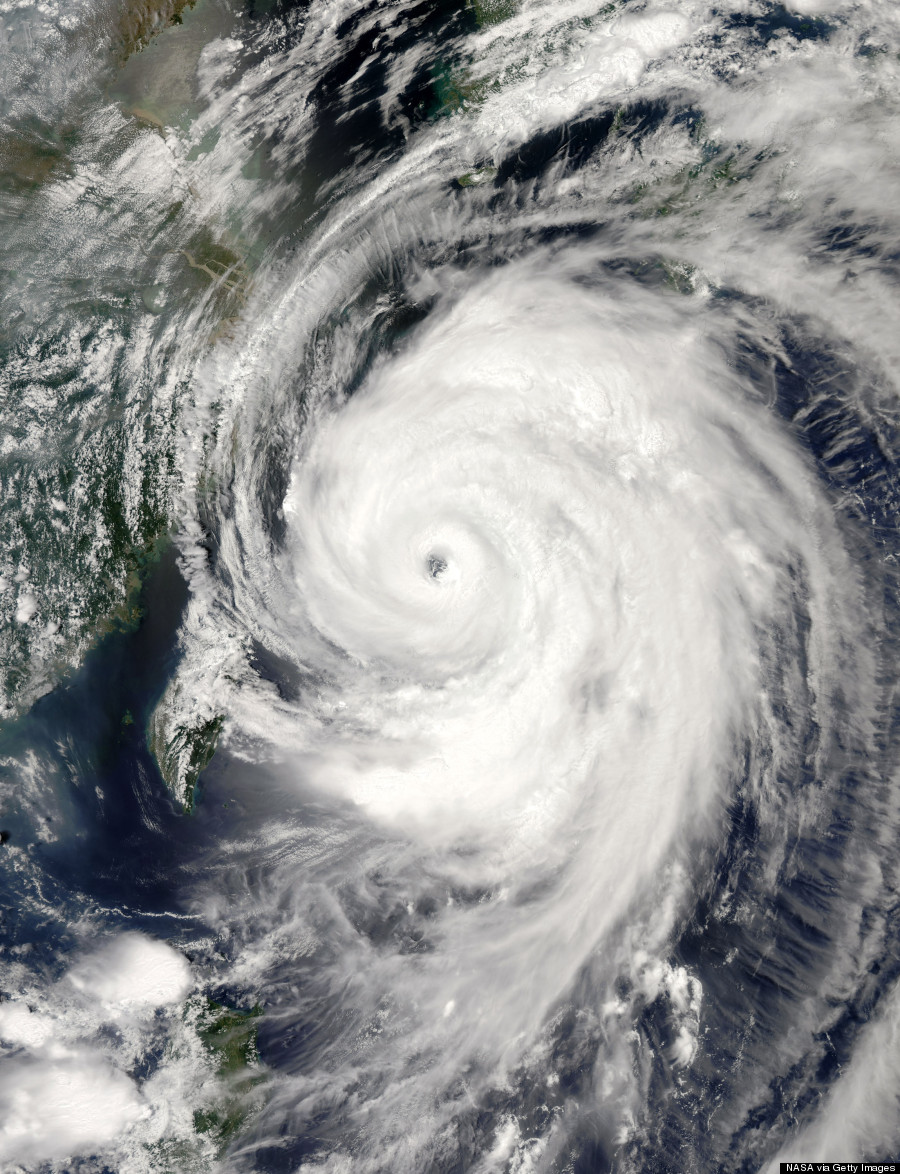 (NASA/GSFC/Jeff Schmaltz/MODIS Land Rapid Response via Getty Images)
4. An Israeli soldier performs a morning prayer in a deployment area near Israel's border with the Gaza Strip on July 8, 2014.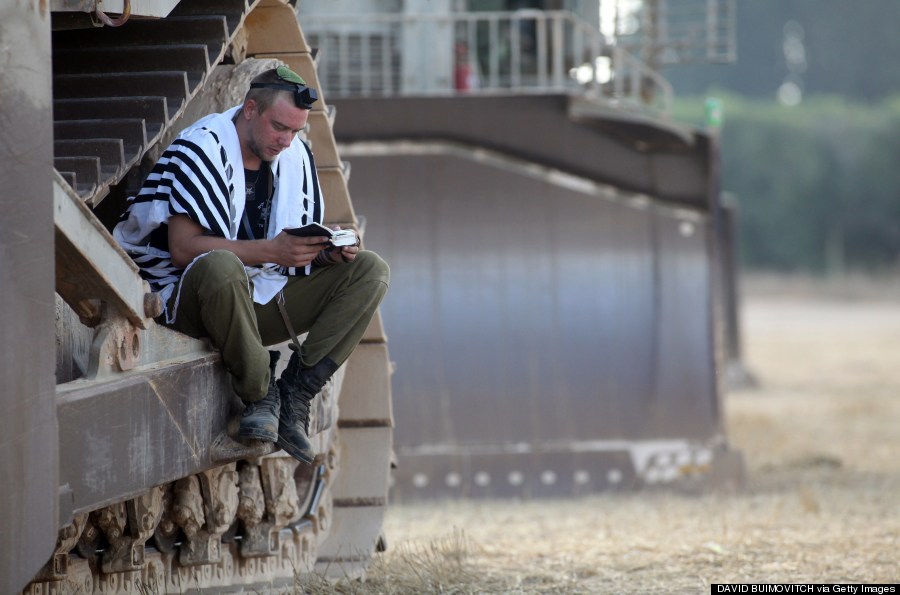 (DAVID BUIMOVITCH/AFP/Getty Images)
5. A seagull stands on a rock as the sun sets behind the Borgsjoen lake in Erikslund, north of Stockholm, on July 7, 2014.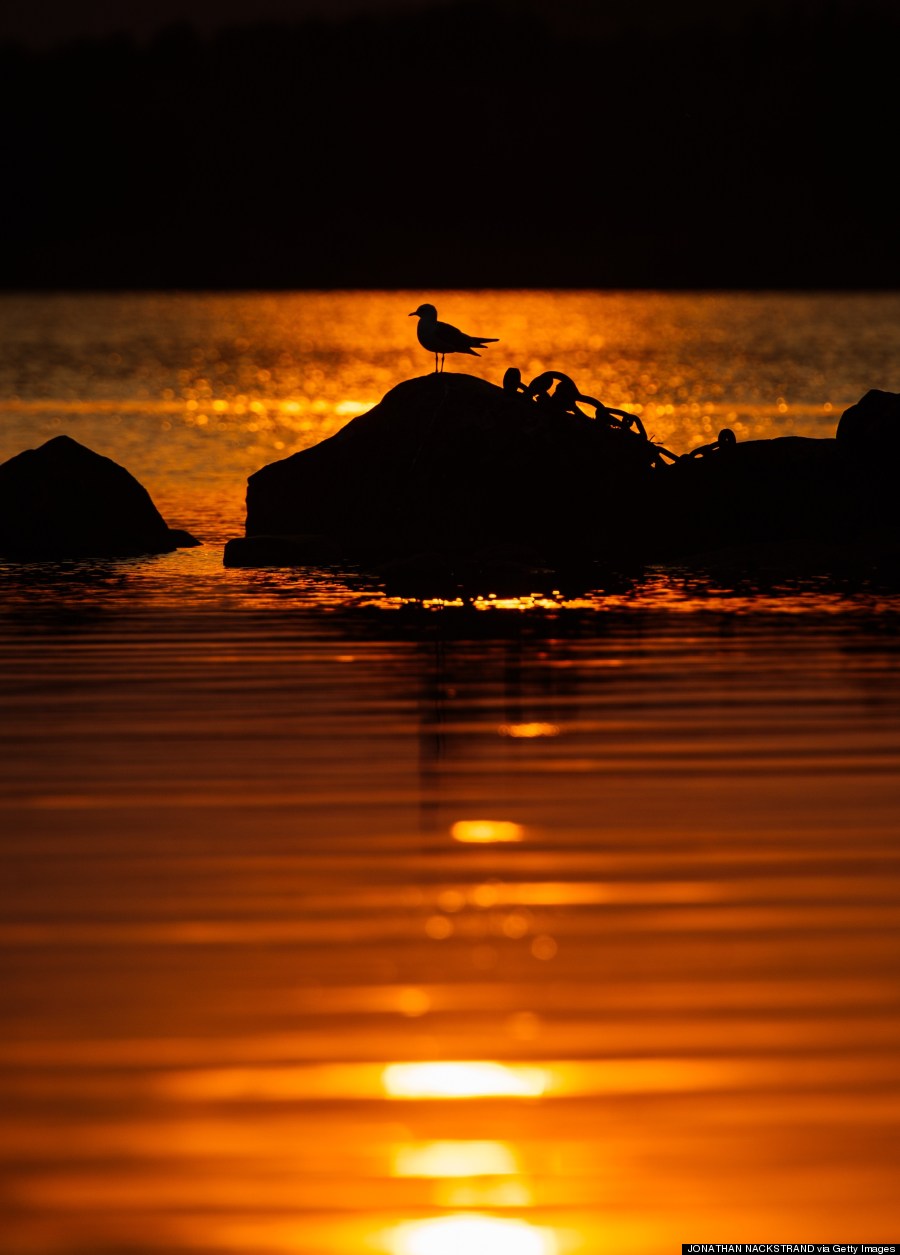 (JONATHAN NACKSTRAND/AFP/Getty Images)
6. A cow jumps over revelers who wait for the animal on the bull ring, at the San Fermin festival, in Pamplona, Spain on July 8, 2014. (AP Photo/Alvaro Barrientos)
7. Anti-immigration activists protest outside of the U.S. Border Patrol Murrieta Station on July 7, 2014 in Murrieta, California.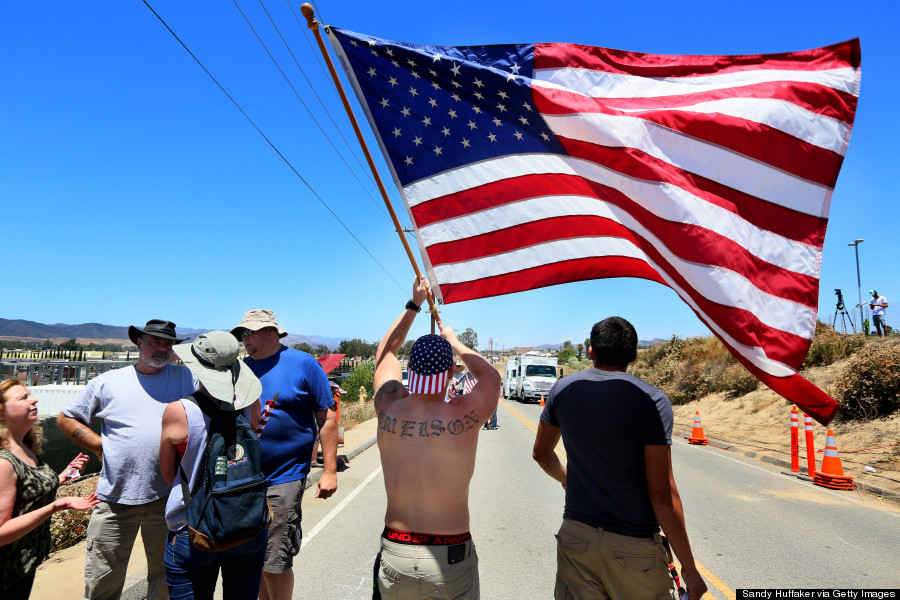 (Sandy Huffaker/Getty Images)
8. Election officers carry ballot boxes for distribution to polling stations in Yogyakarta for Indonesia's presidential election on July 8, 2014.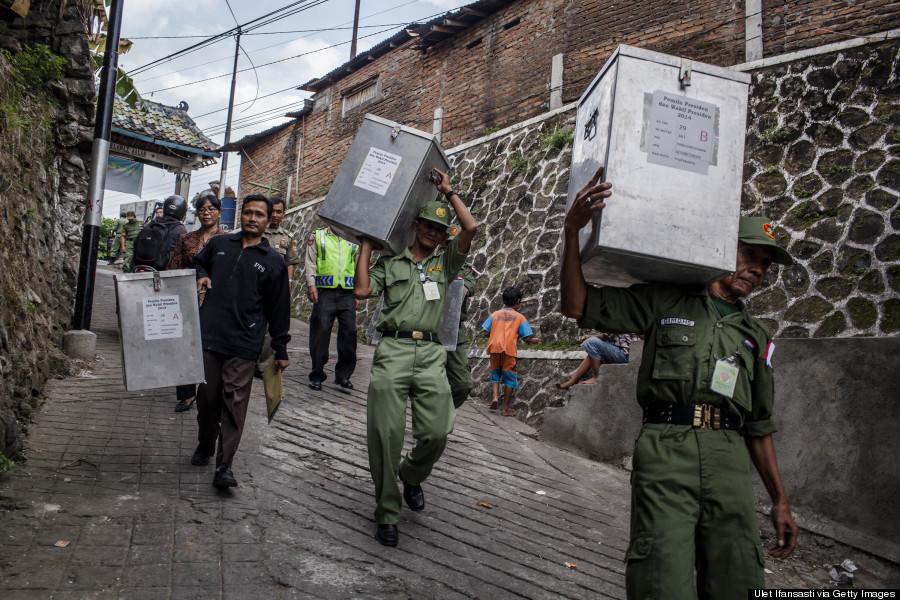 (Ulet Ifansasti/Getty Images)

9. Ukrainian fighters shoot heat missiles as they fly above Ukrainian forces' headquarters near the north-eastern Ukrainian city of Izyum on July 8, 2014.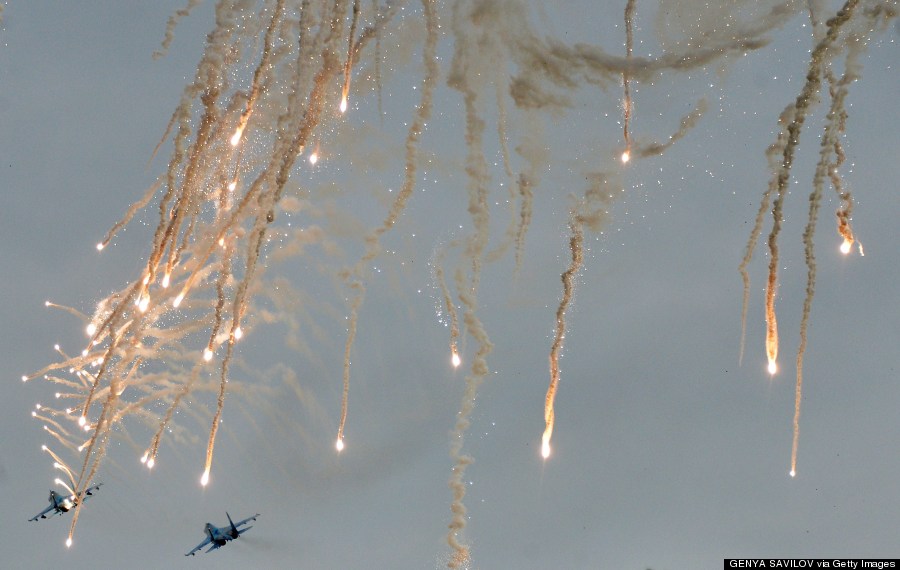 (GENYA SAVILOV/AFP/Getty Images)
10. Sea World marine rescue workers try to save a humpback whale beached at Palm Beach on Queensland's Gold Coast on July 9, 2014.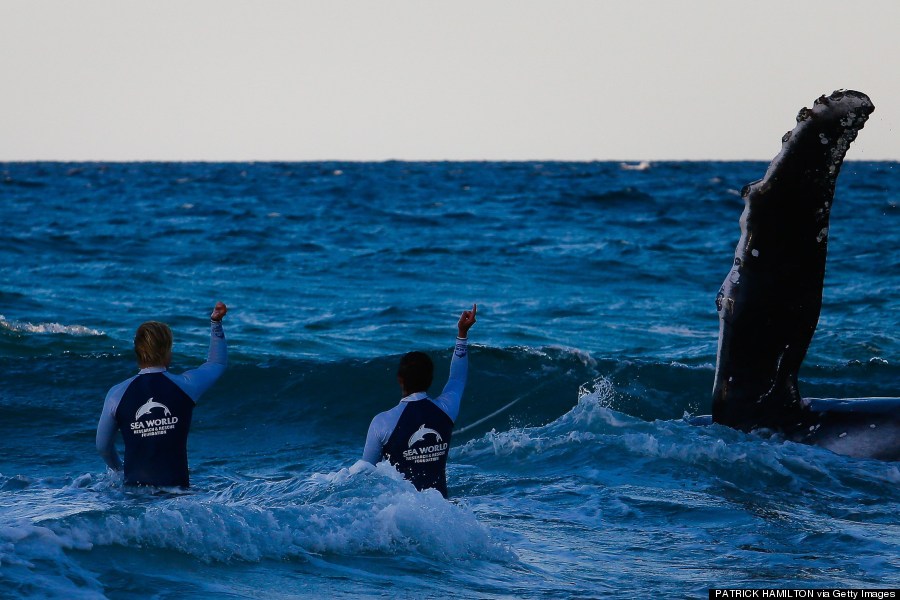 (PATRICK HAMILTON/AFP/Getty Images)