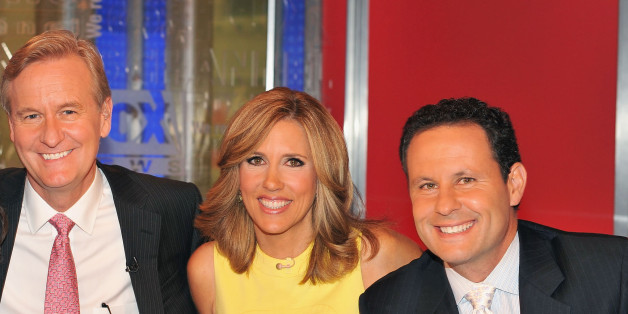 Former "Fox & Friends" co-host Alisyn Camerota is joining CNN after 16 years at Fox News, the network confirmed Monday.
The veteran TV journalist began her new role as anchor at CNN Worldwide on Monday after splitting ways with Fox News in March. Camerota joined Fox News in 1998 and co-anchored "America's News Headquarters" alongside Bill Hemmer, as well as "Fox & Friends Weekend."
Camerota will begin as a contributor on CNN's programs and will be given "a permanent role" in the upcoming months, CNN said.
"I have been a fan of Alisyn's for a very long time, and couldn't be happier that she has agreed to come to CNN," CNN chief Jeff Zucker said.
"I know the power of cable news and it's exciting to be going to the place that invented it and continues to be the standard bearer for stories of international import," Camerota said of CNN. "I've always admired the fine work of the journalists at CNN and I'm honored to join their ranks."
Camerota is not the only anchor to recently jump ship from Fox News to CNN. Sally Kohn joined CNN as a contributor in January after leaving her spot as one of Fox News' top liberal pundits.
(h/t: TVNewser)