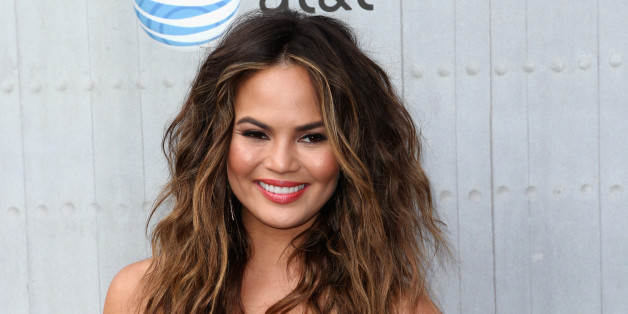 Supermodel Chrissy Teigen has a pretty good reason to "hate" Forever 21.
The 28-year-old revealed in a recent video interview with DuJour magazine that she was fired from a Forever 21 shoot for being too fat:
"I actually was fired from a job, Forever 21. They booked me directly when I was much younger and I showed up on set, they asked me if they could take a photo. And they shoot that photo off to my agency who then calls me as I'm sitting in the makeup chair and they say, 'You need to leave right now, they just said you are fat and you need to come get your measurements taken,'" Teigen recalled.
"And I hate you, Forever 21. I hate you so much. Honestly you are the worst," Teigen added.
The social media queen reiterated those sentiments on her Twitter account July 10:
yep they suck and I hate them. RT @kemango87: saw something on E news that Forever 21 fired you for being fat?

— christine teigen (@chrissyteigen) July 10, 2014
Teigen clearly hasn't let the unpleasant memory get in the way of her career. In addition to appearing on multiple magazine covers this year, including the coveted Sports Illustrated 50th Anniversary Swimsuit Edition, the self-proclaimed foodie is also currently a guest judge on MTV's new cooking show, "Snack Off." Plus, she's probably the funniest and most retweetable celebrity, like, ever. And did we mention that her husband John Legend wrote "All Of Me" about her?
So, basically: Chrissy Teigen: 132084032842, Forever 21: 0.
BEFORE YOU GO
PHOTO GALLERY
Indulge In Our Chrissy Teigen Obsession