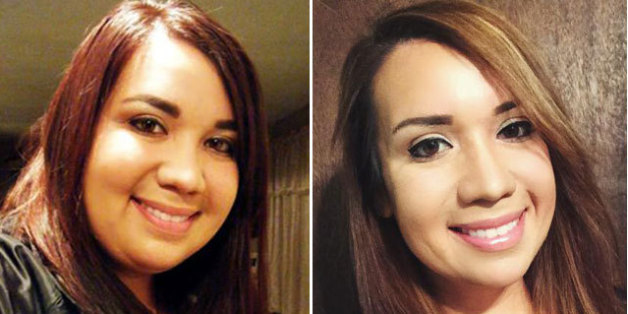 Name: Christina Liendro
Age: 27
Height: 5'5"
Before Weight: 282 pounds
How I Gained It: Honestly, I can't blame my weight gain on anything other than myself. I'm a Mexican-American living in Texas where the Mexican food is authentic and the beer is always cold. I grew up chunky due to the eating habits of my family and inactivity. I then went off to college and ballooned due to late nights, fast food, drinking and living that typical college lifestyle. After college, I think I got a little depressed. As a graduate of a Health Administration program but unable to find a decent job in health care where I could showcase my skills, I ended up working in a social work environment where I felt like I wasn't being used to my full potential. After about two years, I got a job with the UT-Medical Branch doing an entry-level job in health care, but it was that door I needed. It was hope.
Breaking Point: After about three to four months of working in health care, I had my own health scare. I had a gallbladder attack and ended up in the hospital thinking I was in the midst of a heart attack. It was the scariest feeling in the world. That forced me to start watching what I ate. A couple months later, I had dropped about 20 pounds. I was ecstatic and completely content with my loss. There was a man in my life at the time who really brought to light that I had potential that I wasn't tapping into. Our friendship ended and his last words to me were, "You need to work on you." It devastated me to know that he told me a truth that I didn't want to hear. That day, June 10, 2013, I took myself to the track in the hot Texas sun and walked/ran for a mile.
How I Lost It: I haven't looked back since then. I cut greasy, fatty and overly processed foods and only drank water and green tea. Those changes alone were enough to help me get rid of those first 20 pounds. I was walking the track (and jogging a little) and doing fitness DVDs at home. I saw the weight come off little by little.
My current plan involves more strength-based workouts, but I still get out and pound the pavement from time to time. It always amazes me to finish up a three-mile run and reflect on the fact that only a year ago I was unable to even run a full 100 meters without stopping.
One of the biggest motivators for me was Instagram. I follow tons of people who have successfully gotten fit, changed their lifestyles and are struggling with the same issues I am. To feel like you are able to identify with a complete stranger based solely on the fact that you both have weaknesses and want to turn those weaknesses into strengths is so empowering.
Initially, I wanted to be "skinny," but now I'm working toward "fit." My goal isn't a dress size, but instead a feeling -- of being healthy, fit and capable.
Current Weight: 173 pounds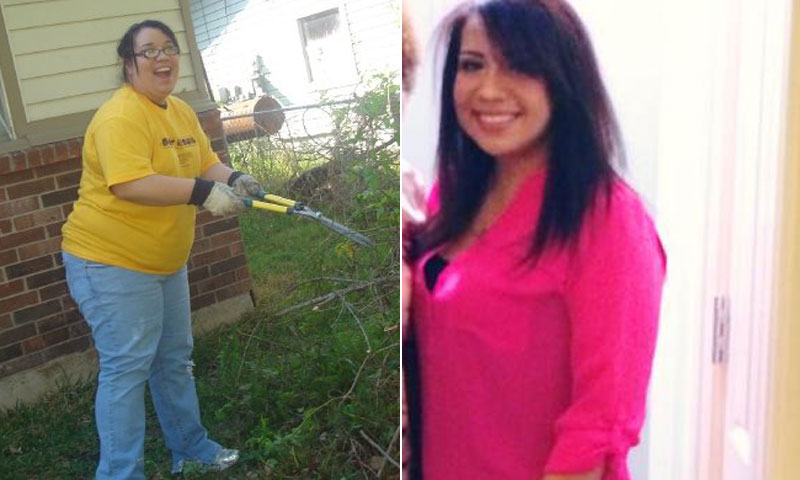 The Huffington Post publishes photographs as they are submitted to us by our readers.
Got a success story of your own? Send it to us at success.stories@huffingtonpost.com and you could be featured in our I Lost Weight series!
Check out more of our inspiring weight loss stories below:
PHOTO GALLERY
Weight Loss Success Stories
As told to Sarah Klein