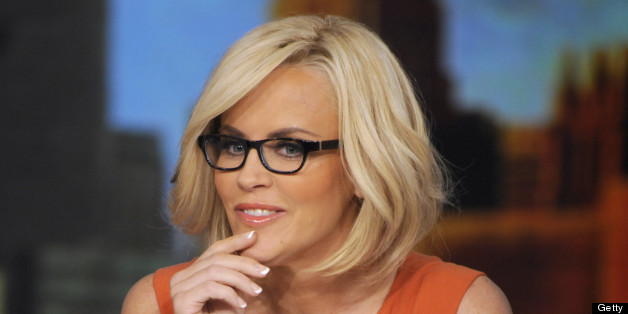 Jenny McCarthy's life after "The View" will include hosting a new series on SiriusXM.
SiriusXM announced "Dirty, Sexy, Funny with Jenny McCarthy," a limited-run, weekly show, on Monday. The company said in a statement that McCarthy will discuss "parenting, sex, dating and marriage" on the show, which is scheduled to feature guests Chelsea Handler, Perez Hilton and McCarthy's fiancé Donnie Wahlberg. The series will debut July 16.
"It's no secret that I love to talk. I'm excited to do it on SiriusXM without having to interrupt anyone or keep things clean. You can bet your sweet ass this show will live up to its title," McCarthy said in the statement.
McCarthy, who just joined "The View" last fall, revealed in June that she will not be returning to the show next season. She had alluded to a new gig when she addressed her departure earlier this month. "I will be announcing it in the next few weeks and I couldn't be more grateful," she said. "Stay tuned, even if it does compete with 'The View.'"