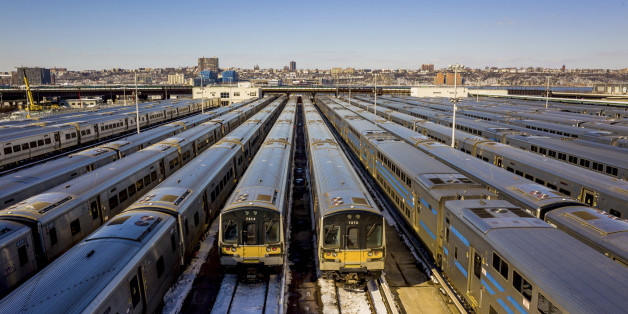 Long Island Rail Road union leaders announced Monday that they plan to proceed with a strike scheduled to begin after midnight this Sunday, following failed talks with the Metropolitan Transportation Authority.
CBS reports the two sides met for about an hour, but the MTA rejected a proposed contract for LIRR workers and did not offer a new one.
"I regret to report that negotiations have collapsed with the MTA, and all eight unions are now proceeding with strike plans for July 20," United Transportation Union President Anthony Simon said in a press release after the meeting. "MTA has clearly decided that provoking a strike is the course of action it intends to pursue. No further negotiations are scheduled."
The scheduled strike, which would be the first LIRR strike in 20 years, will affect roughly 300,000 commuters who take the LIRR every day.
Union leaders have pushed for a 17 percent raise over a six-year period. Although the MTA originally said it could not afford the recommended pay hike, officials gradually adjusted. The Daily News reported that the most recent contract option required workers to pay more for health care plans, but would offer 17 percent raises over seven years.
LIRR employees have been working without a contract since 2010.
New York Gov. Andrew Cuomo (D) has urged the two sides to settle on an agreement, and recently dismissed the notion that Congress would be forced to get involved
Ahead of Monday's negotiations, the MTA released a contingency plan for commuters, which included a free ferry service from Glen Cove to midtown and 350 shuttle buses to transport 15,000 people daily from seven LIRR stations to three stations in Queens.
MTA Chairman Thomas Prendergast is also urging people who can work from home to do so.
"I don't want to suggest that this will be easy," said an MTA spokesman. "That's why we're undergoing an aggressive campaign with businesses to allow their employees to telecommute."