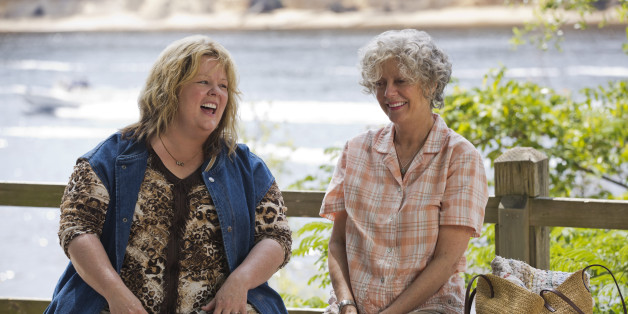 Back on July 8, syndicated columnist Liz Smith wrote that the poor reviews and tepid box office results for Melissa McCarthy's "Tammy" were a signal that it was time for the actress to try something new. "It's time to temper the vulgarity and stupidity of the persona that (no denying) has made her a big movie star," Smith wrote. But maybe the eulogies for McCarthy's career were a bit premature: "Tammy" earned an estimated $12.9 million at the box office over the weekend, putting its domestic total at $57.3 million after two weeks.
"It's going to be a profitable movie for us," Dan Fellman, Warner Bros. president for domestic distribution, told the New York Times on July 6. "We'll be fine. We will leg it out during the week." At that time, Fellman predicted that "Tammy" could gross $100 million at the box office, which would make it McCarthy's fifth feature to hit that mark. That "Tammy" only cost a reported $20 million means it could wind up being one of the most profitable films Warner Bros. releases this year.
That Melissa McCarthy movie that bombed last week is now ruining the narrative about her by becoming kind of a hit.

— Mark Harris (@MarkHarrisNYC) July 13, 2014
That's Mark Harris, who has been on the "Tammy" beat for the last few weeks. The writer and editor-at-large with Entertainment Weekly took issue with a lot of the coverage around "Tammy," especially when compared to how male actors are treated if they star in poorly reviewed features. (Harris took issue with how the New York Times described "Tammy" as a "vanity project" in its coverage of the film's box office.)
Actors get three duds before anyone notices. Melissa McCarthy has one #2 opener, and I'm reading career obits?

— Mark Harris (@MarkHarrisNYC) July 7, 2014
A male actor with McCarthy's 2011-14 box office track record wouldn't be getting "watch yourself" career advice right now.

— Mark Harris (@MarkHarrisNYC) July 7, 2014
By this time next week, "Tammy" will have passed "RoboCop," "The Grand Budapest Hotel" and "Think Like A Man Too" on the yearly box office chart. Should it continue to depreciate at this clip throughout the next month, films such as "The Monuments Men" and "The Other Woman" will wind up behind McCarthy's comedy as well.
BEFORE YOU GO
PHOTO GALLERY
Celebrity News & Photos