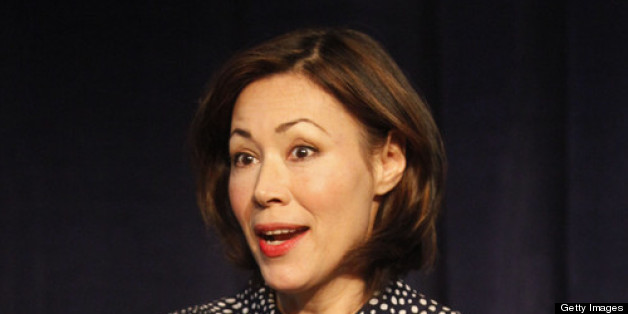 Now that Sherri Shepherd and Jenny McCarthy are officially out at "The View," speculation about the show's next co-hosts has gone wild.
The show is completely overhauling its cast: Whoopi Goldberg is the only co-host who will stay on after this season, and Rosie O'Donnell just closed a deal to return to "The View." That leaves three out of the five spots still open, and there have been reports that the show is looking for a conservative to sit at the table, a Latino and even a male co-host.
So who's been named a contender? At this point, it might be easier to ask who hasn't been named.
On Sunday, Page Six said that the short list of candidates is rumored to include: Ann Curry, Mario Cantone, Bernadette Peters, Leah Remini, S.E. Cupp and Meghan McCain.
The names of MSNBC's Abby Huntsman, reality star Bethenny Frankel, radio hosts Angie Martinez and Carolina Bermudez, and Broadway's Idina Menzel have also been bandied about.
Meanwhile, the New York Times has said that the top prospects for a potential male co-host are E! personality Ross Mathews, football commentator Jesse Palmer and conservative pundit Will Cain.