Break out the parka: the polar vortex is back. This is THE MORNING EMAIL for Monday, July 14, 2014.
The Scuttlebutt
TOP STORIES
THOUSANDS FLEE GAZA
"Tens of thousands of panicked residents had fled their homes in the northern Gaza Strip on Sunday after the Israeli military dropped leaflets from the sky warning those who stayed behind that they were risking their lives because a large, intense operation was imminent." Meanwhile, thousands of Israelis receieved an ominous text message from an unknown soure, "[marking] a new type of psychological warfare." [WaPo]
CDC ADMITS TO LAX PRACTICES
"Dr. Thomas R. Frieden, the head of the Centers for Disease Control and Prevention, spent much of Wednesday completing a report that would let the public see, in embarrassing detail, how the sloppy handling of anthrax by scientists at its headquarters here had potentially exposed dozens of employees to the deadly bacteria." Here's how the CDC might tackle the issue. And by the way, the vials of smallpox found unsecured in a NIH lab last week contained two live samples. [NYT]
ANGELA MERKEL IS PRETTY DARN HAPPY RIGHT NOW

Rewatch Mario Gotze's winning World Cup goal again -- we have, a lot. Check out what the win symbolizes for Germany, and what the crushing defeat means for Argentina and its superstar Lionel Messi. And here are CNN's top five bizarre moments from the World Cup. [Image via Tumblr]
STATESIDE: Bowe Bergdahl Back to Serving?
Sgt. Bowe Bergdahl could return to active duty as soon as today. The IRS will stop screening smaller nonprofits before giving them tax-exemption status. There might be hope for North America's bat population, which seems to have developed an immunity to a deadly disease. Father of the year award right here: this dad hid 16 bags of heroin in his baby's diaper. What the sole survivor of a shooting that killed her entire family had to say at their memorial was heartbreaking. And this New York woman's handling of her mother's death is straight out of "Psycho."
In too cute news, this Saint Bernard adores his new kitten friend.
INTERNATIONAL INTRIGUE: Too Many Spies
A classified U.S. report declares Iraq military units too risky to help because of embedded Iranian or extremist spies. Kids in India may be well fed, but still incredibly malnourished -- researches believe they finally know why. Afghanistan is changing the fundamental structure of their government. Here's why the ebola crisis keeps getting worse. There's only one week left in Iran's nuclear talks. Ukranian rebels claimed to have performed the first marriage in the Donetsk People's Republic. And the cruise ship that crashed into the Italian coast in 2012 is floating once again.
In jumping news, this cow loves to dance around.
BUY! SELL! BUY! Goodbye, Passwords
Here's how Google is eliminating passwords. We can see why this beach cooler idea has already raised $4 million on Kickstarter. Could the iPhone 6 be made out of indestructible glass? Lindt & Spruengli is buying Russell Stover Candies, and if they do anything to destroy the sanctity that is the Whitman's Sampler, there will be retribution. And grads, watch out: companies that "help" with student loan debt are often predatory, according to The New York Times.
In be honest news, here are 23 things you're only pretending to like.
SCOUTING REPORT: Busy, Busy, Busy Man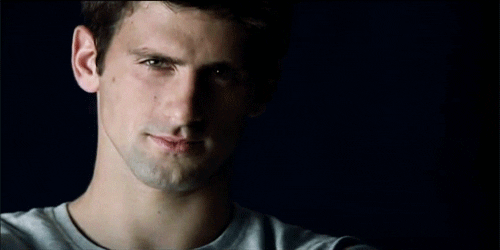 First Wimbledon, then marriage, and now a baby? Novak Djokovic has had quite a few weeks. Olympic gold medalist Ian Thorpe came out of the closet this weekend. Carmelo Anthony will be taking his talents … back to New York. Grantland discusses what the next steps are for the Cavaliers and the Heat. We still can't get over the incredible New York Times Sports cover after LeBron announced his decision. And this kid could give 50 Cent some first pitch lessons.
In heroic news, this dog saved a drowning baby bird.
CULTURE CATCH-UP: Mr. Huxtable's Back (Sorta)!!!

Bill Cosby's back where he belongs: a new comedy for NBC. We're a bit sad about this year's most popular movie. Dare we believe the latest "True Detective" casting rumors about Colin Farrell and Taylor Kitsch? We can't wait to watch Christopher Walken bring his own swagger to Captain Hook in NBC's live-action version of "Peter Pan." And we're totally biased since she's a Georgetown grad, but we adore this profile of indie darling Brit Marling.
In laziness news, this cat can't quite reach this pigeon.
LIVIN': Fruit Salad on Fruit Salad
We wish we had these breakfast salads instead of that sad, sad, sad piece of toast this morning. Can't breathe? Watch out for these six asthma triggers. Make sure you aren't making these eyebrow grooming mistakes. According to researchers, Snapchat isn't the bastion of sexting people think it is. Here's how to make your ice cream truck favorites back at the homestead. And add one of July's top workout songs to your next running playlist.
In boozehound news, this crab is crawling off with the beer.
OTHER PEOPLE'S BUSINESS: That Was FAST!!!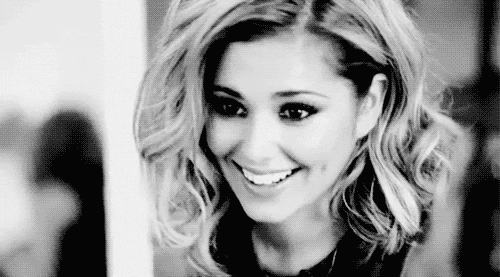 See the first picture of Cheryl Cole's ring from her surprise wedding! Tracy Morgan looks worse for wear in the first photo taken since his car accident. We feel like Kim Kardashian's pregnancy advice is limited to those who have the paparazzi hounding them. JWoww had a baby girl over the weekend. And this kid's selfie with Warren Buffett and Paul McCartney is one for the ages.
In toy news, who knew how much dogs love eggs?
TWITTERATI
@Sethrogen: The silk robe I've been wearing is actually a giant DVF wrap dress.
@CuteOverloads: SO FLUFFYYYYYY!

@lenadunham: Feel v. concerned about the girl who the song Rude is about. What's her POV? Has she even consented to marrying a Canadian reggae singer?
@UncleRUSH: You are not "stuck" with the brain you have now.
@StephLauren: Polar Vortexes are SO last season. They're Polar Invasions now. Get with it. weather.com


ONE MORE THING
We know, we know: It's Monday, it's early, and you so don't want to be at your desk right now. Here are ten ways to cure the Monday blues.
Got something to add? Send tips/quips/quotes/stories/photos/events/scoops to Lauren Weber (lauren.weber@huffingtonpost.com). Follow us on Twitter (@LaurenWeberHP). Does somebody keep forwarding you this newsletter? Get your own copy. It's free! Sign up here.