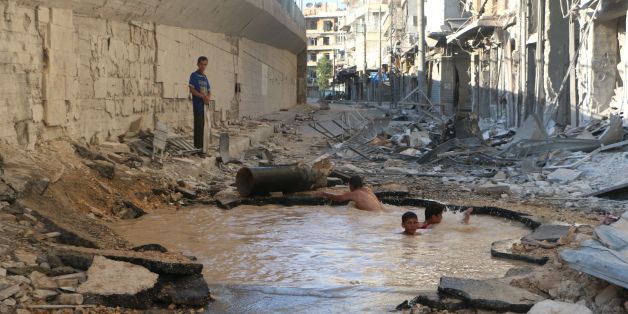 UNITED NATIONS (AP) — The U.N. Security Council has unanimously approved a resolution authorizing cross-border delivery of humanitarian aid to Syrians in rebel-held areas in desperate need of food and medicine, without government approval.
The resolution adopted Monday expresses "grave alarm at the significant and rapid deterioration of the humanitarian situation in Syria" and deplores the fact that its previous demands for humanitarian access "have not been heeded" by the government and opposition fighters.
The council adopted a resolution in February demanding that all sides in the conflict allow immediate access for aid, lift the sieges of populated areas, stop depriving civilians of food and halt attacks against civilians. But monthly reports to the council since then by U.N. Secretary-General Ban Ki-moon on its implementation have described an increasingly dire situation.