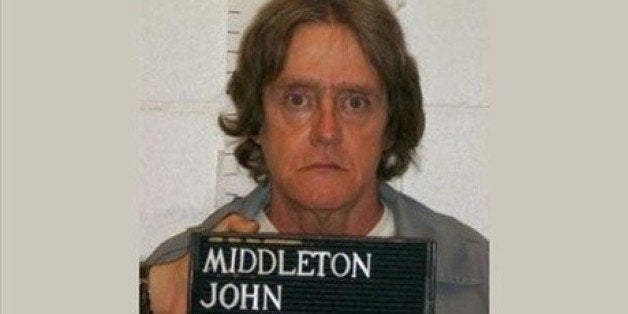 A Federal judge has granted a stay of execution for a Missouri inmate on death row.
John C. Middleton, 54, was scheduled to die by lethal injection Wednesday, in what would have marked the sixth execution in Missouri in 2014.
"[Middleton] lacks a rational understanding of the reason for the execution and is therefore not competent to be executed due to a diagnosis of delusional disorder, a psychotic mental illness."
Middleton was convicted of murdering three men in 1995, but his lawyers claim he is innocent. A previous petition filed by his attorneys says that he was in an Iowa jail 40 miles away when one of the killings occurred.
That petition and others were rejected, the newspaper reported.
This is a developing story.