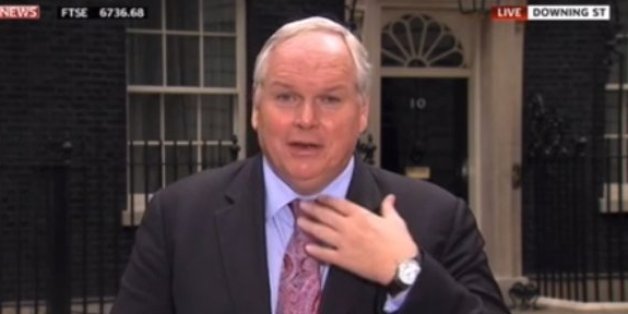 Sky News' Adam Boulton does not let flies get in the way of his reporting.
The political editor was reporting live outside 10 Downing Street on Tuesday when his face contorted for a moment. He pressed on with the news until someone off-screen asked if he needed to pause.
Not Boulton. "No, I've swallowed a fly, that's alright. I've recovered," he said.
It's safe to say he consumed a little more protein than he was expecting, but it was all in the name of news.