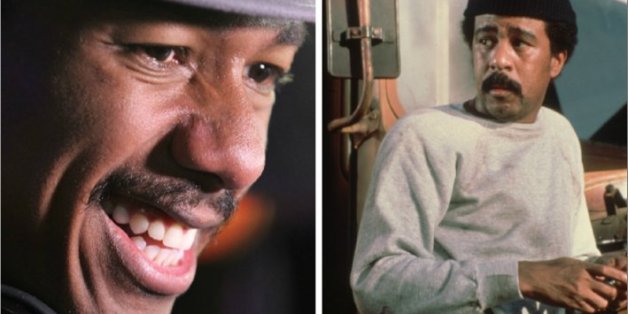 Nina Simone's, Whitney Houston's and Aaliyah's biopics aren't the only films to stir up family drama and casting controversies. Richard Pryor's can now be added to the list.
The legendary comedian's son, Richard Pryor Jr., previously dismissed Nick Cannon as an adequate choice for the role of playing his father in director Lee Daniels' upcoming film. However only days later, Pryor has reportedly changed his mind.
"I am actually very excited about it now. He changed my mind by how he is delving into it."
Cannon's apparent devotion to learning to live like Pryor has apparently impressed the legendary comedian's son.
"He did the small thing of using his left hand instead of his right hand, he picked up smoking to try and emulate my dad, he's let his hair grow out. He's looking into who my dad really was, looking into his childhood, who he was raised by and around, and he is interested in talking to me about who my dad was."
Pryor Jr. is still concerned about the controversial relationship between his father's widow, Jennifer Lee Pryor, who has all the rights to his material, and how she will be depicted in the film.
"She is going to portray herself as angelic when it was the opposite," he said. "She's not a nice lady…My dad's money took care of him, they didn't even live in the same home."
But confidence in Nick Cannon's candidacy for the lead of the film seems to be one less worry about his father's legacy. Nick Cannon has yet to land the role for certain, but Pryor Jr.'s support is at the very least a major encouragement.
BEFORE YOU GO
PHOTO GALLERY
Happy Birthday Richard Pryor