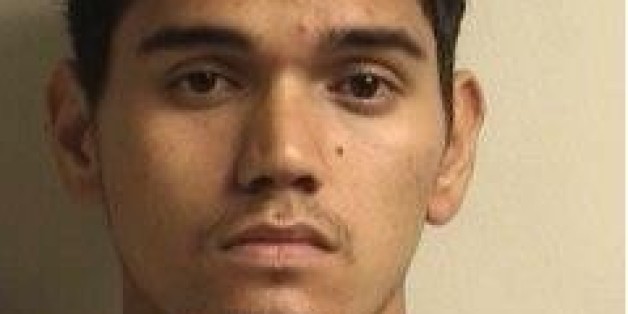 A Hawaii man faces a slew of charges after allegedly stealing a school bus while drunk and crashing it into a utility pole on Friday. The collision allegedly knocked out electricity in several towns.
Nineteen-year-old Otto W. K. Wolfgramm Jr. was arrested and released the next day on $3,000 bail, police reported to the Honolulu Star-Advertiser.
A witness reported seeing a yellow school bus driving recklessly on a highway on the island of Maui at about 11:30 p.m. Friday. Police attempted to pull the vehicle over, but the driver sped off so the officer did not continue to pursue the bus, according to KITV.
A little while later, the school bus crashed into a utility pole. Wolfgramm -- who was a "former MM firefighter" with the U.S. Navy according to his Facebook page -- took off on foot. Police officers apprehended him after witnesses called in his whereabouts.
The accident caused power outages in a number of towns on the island and shut down Hana Highway for several hours as the downed utility pole and power lines were repaired, according to Maui Now.
Police said Wolfgramm was charged with unauthorized control of a motor vehicle, driving under the influence, prohibitions involving minors, reckless driving, inattention to driving, accidents involving damages and not possessing a commercial driver's license, the Star-Advertiser reported. Police also confirmed the bus had been stolen.
BEFORE YOU GO
PHOTO GALLERY
Dumb Criminals: Mugshot Gallery