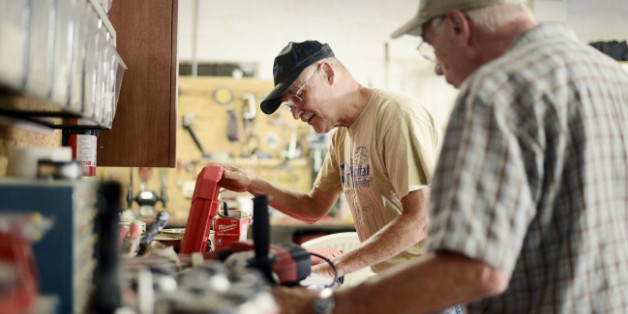 Gary Jones, does not let his days in retirement pass idly by. Two days out of the week he's hammering nails, laying down foundation and building homes for families in need.
Jones is part of a team of about 15 other senior retirees within the York, Pennsylvania, chapter of Habitat for Humanity (York HFH), called "The Swingin' Seniors." The team, named for the hammer swinging involved in their work, participates in housing projects both on and off the construction site.
The members channel their youthful energy into their volunteer work, and make lasting friendships along the way, the Evening Sun reported.
"It's just a bunch of old guys joking with each other," Swingin' Senior member Ted Sobociemski told the outlet.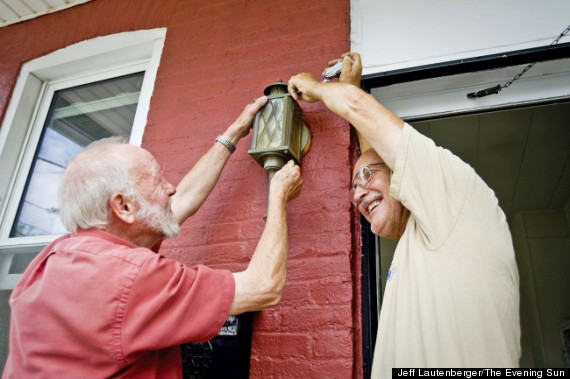 Jones added, "Everyone seems to know what to do and what each other needs so the camaraderie is great."
The team has been building homes for 15 years, and has given back to a number of families in need. The Swingin' Seniors are currently working on the "Hanover Build," a home for Abby Sheely and her 13-year-old daughter, Mekayla, who has cerebral palsy and uses a wheelchair, according to the York HFH Hanover Build site. The Hanover Build will be completely wheelchair-accessible and fully compliant with the American Disabilities Act -- the first York HFH house of its kind.
"Seeing the looks on the families' faces when we hand them the keys to their new home is the most fulfilling part of volunteering," Jones told the Evening Sun.
BEFORE YOU GO
PHOTO GALLERY
Senior Tattoos