It may be 9 a.m., but our stomachs are already thinking about dinner. Check out these quick-fix recipes for tonight -- you'll thank us later. This is THE MORNING EMAIL for Tuesday, July 15, 2014.
The Scuttlebutt
TOP STORIES
ISRAEL UPS THREATS AFTER CEASEFIRE AGREEMENT APPEARS TO FAIL
"Israeli Prime Minister Benjamin Netanyahu on Tuesday threatened to escalate Israel's operations in Gaza after Hamas balked at an Egyptian proposal for a cease-fire, saying it had not been consulted on its terms." The Israeli government notified people of the ceasefire via text message. Here's how the Iron Dome changes negotiations with Hamas. And don't miss the Times' feature on what it's like to build a life in the embattled Gaza Strip. [WaPo]
IRAN COULD ACCEPT NUCLEAR DEAL
"Iran's chief nuclear negotiator, faced with an imminent deadline for an agreement with the West on the future of the country's nuclear program, said in an interview on Monday that Iran could accept a deal that essentially freezes its capacity to produce nuclear fuel at current levels for several years, provided it is then treated like any other nation with a peaceful nuclear program." Read more about the terms. According to a study done by the National Iranian American Coalition, Iranian sanctions over the years have cost the U.S. over 134 billion dollars. [NYT]
THEME PARK WORKERS ARRESTED FOR CHILD PORN, UNDERAGE SEX
"A six-month investigation by CNN revealed that 35 staffers from Walt Disney World, along with five from Universal Studios Orlando and two more from SeaWorld Orlando have been arrested in child sex stings or for child porn charges since 2006. Thirty-two have been found guilty, eight have been found not guilty and two have not entered a plea." Watch the expose. [USA Today]
STATESIDE: Peace Corps Overhaul
As applications to join the Peace Corps plummet, it is set to announce a series of changes aimed at reversing the trend. The University of Phoenix is now under federal review. The White House believes marjiuana policy is a states' rights issue. The U.S. deported the first round of Honduran children, some as young as 18 months. And Elizabeth Warren is whipping up a progressive frenzy.
In good manners news, this elephant returns a camera a tourist dropped.
INTERNATIONAL INTRIGUE: Boko Haram Taunts World
Boko Haram released a 16-minute video that mocks the social media campaign aimed at rescuing the schoolgirls it kidnapped. A Ukranian military plane has been shot down near the Russian border. Could Ken Jennings have given Jeremiah Heaton the idea to claim a stretch of African land in order to make his daughter a princess? The murder of Iraqi prostitutes continues to be ignored by the Iraqi justice system. A Subway train derailed in Moscow, killing five people and leaving over 100 injured. An Afghanistan car bomb killed at least 30 people. And scientists don't think we're that far off from finding another Earth-like planet.
In rubber ducky news, this pig loves taking a bath.
BUY! SELL! BUY! iPhone Release Later
Holding out for the iPhone 6? Looks like it's gonna be a while. Mergers: the new way to avoid U.S. taxes. Germany put an end to a sausage price-fixing scheme. And Americans everywhere can finally agree on something: paying over $3 for a cupcake is pure insanity.
In like a boss news, this kid knows how to drive a go-cart.
SCOUTING REPORT: Gooooooaaaaallllls

Deadspin did us the favor of ranking all 171 World Cup goals, gifs included. Andrew Wiggins is already showing how he can help out LeBron with this 360 behind-the-back dunk. Erin Andrews is replacing Pam Oliver as Fox's go-to sideline reporter. You have to see Derek Jeter's incredible new ad. And this is how Stanley Cup champions eat breakfast. [Image via Daily Intelligencer]
In linebacker potential news, this dog give Air Bud a run for his money.
CULTURE CATCH-UP: Why Men and Women Can't Be Friends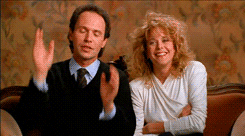 "When Harry Met Sally" turns 25 this year: check out Vulture's top 25 romantic comedies since its release. Get excited: Blink 182 is working on a new album. Some fat cats can have it all: Karl Lagerfeld's cat Choupette is getting a make-up and "lifestyle" collection. This first-year cast member tweeted he was fired from "SNL." Could Yahoo be the home of another revived TV show? Meet the middle school metal band that just signed a contract worth over $2 million. And we can't wait to learn more about Martin Scorsese's latest project on Jesuit missionaries.
In disgusting news, this rapper kept performing while in a port-a-potty.
LIVIN': We <3 Pets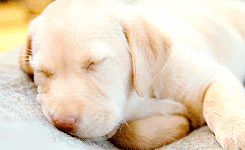 This infographic proves what us pet owners know to be true: pets are the key to happiness. The top two things people try to do when they can control their dreams are pretty unsurprising. Check out the science behind relationship rebounds that don't include tequila shots. Researches have proved doing what you love truly does pay off. Photographs of this dog on his last day are pretty darn hearbreaking. And here's how you can rock a denim shirt this summer.
In relaxation news, this cat knows how to nap like a pro.
OTHER PEOPLE'S BUSINESS: Scary Stuff
This woman spent $30,000 to look just like Kim Kardashian. Karrueche Tran opened up about the Rihanna - Chris Brown love triange she is in. Check out which stars take public transportation. Corey Harrison of "Pawn Stars" looks incredible after losing 192 pounds. We love Rumer Willis' new hair color. Horrifying details emerged about Sandra Bullock's stalker, and Page Six explains how the murder of Rebecca Schaeffer changed how the authorities deal with celebrity stalkers. And we're still fawning over Jessica Simpson's wedding video.
In Weird Al news, here's his parody of Pharrell's "Happy."
TWITTERATI
@YMPhillips: They should make a special yoga just out of positions you get into when you put on fresh jeans that are just out of the dryer.
@HistoryInPics: Roller Skates, 1910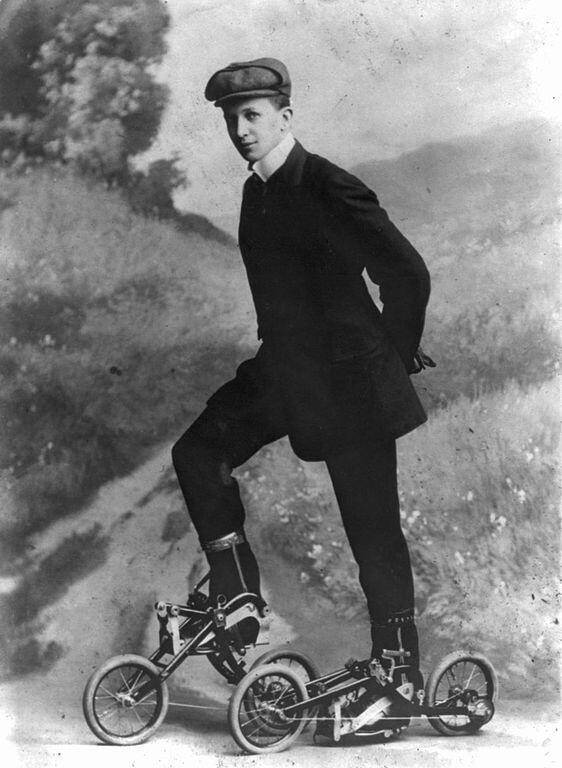 @ChelseaVPeretti: IMAGINE HOW COOL IT WOULD BE IF THERE WAS A TV SHOW WHERE EVERY CHARACTER WORE SWEATS ALL THE TIME
@diablocody: Ugh, why is Bruno Mars always out of town when I'm ovulating?
@GettyImages: 64 Matches. 600,000 Images. It wasn't easy, but here's our #WorldCup Top 20: bitly.com/1zBCPOm #GettyInFocus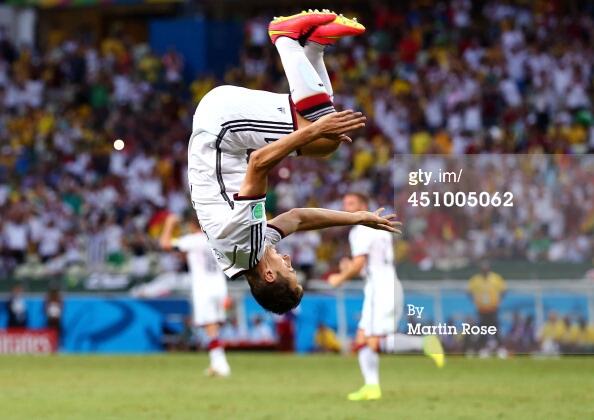 ONE MORE THING
Here's everything you can cook on a waffle iron, besides the waffles.
Got something to add? Send tips/quips/quotes/stories/photos/events/scoops to Lauren Weber (lauren.weber@huffingtonpost.com). Follow us on Twitter (@LaurenWeberHP). Does somebody keep forwarding you this newsletter? Get your own copy. It's free! Sign up here.