Move over, "California Gurls": Catey Shaw's "Brooklyn Girls" are here to take over.
Shaw's video, like Katy Perry's clip for her 2010 single, is a perfectly crafted pop confection. But the similarities stop there. Foregoing "daisy dukes" and "bikinis on top," Shaw opts instead to celebrate the strong, stylish women in her borough, highlighting their diversity and grit.
In an interview with The Huffington Post, Shaw described the beginning of her love affair with Brooklyn.
"I landed in Brooklyn a little over year ago and immediately noticed a difference in the residents, as well as a difference in myself," she said. "It's undoubtedly part of the New York City from the movies -- but has more of a neighborhood feel. If the city is four-on-the-floor, then Brooklyn is a syncopated kick drum. There's really just nothing like it."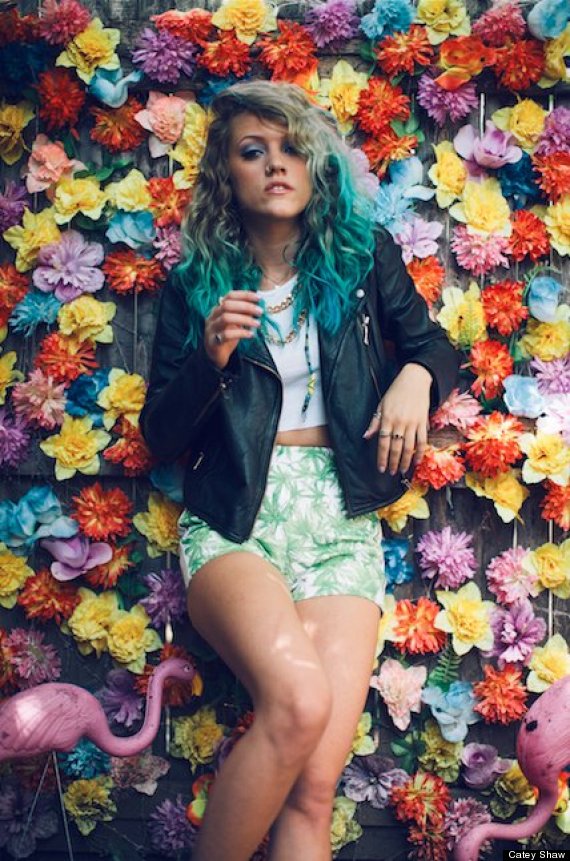 After she moved, the inspiration for the song came naturally.
"Jay Levine and I wrote this soon after I arrived," she said. "Everything in my life was sort of coming together: my mental state, my personal life, and my sound as an artist. We really wanted to pinpoint what it was that made me -- and the world -- love Brooklyn. As soon as we finished this song, everything we had been working on for the prior year made sense."
But the million dollar question for Shaw is this: What makes a Brooklyn Girl?
"There is no concrete definition of the Brooklyn Girl, although there's a concrete jungle full of them," she said. "I'm a Brooklyn Girl because I am self-made, confident and individual. Any girl that lives in Brooklyn -- whether born and raised or from halfway across the world -- can't make it without that signature Brooklyn attitude. [Brooklyn Girls] are a force to be reckoned with -- and they dress to kill. They pave their own paths."
The song has special meaning for Shaw, too.
"'Brooklyn Girls' allows me to be my own role model -- my own #wcw," she said (with a nod to Woman Crush Wednesday). "I hope other women can take that same attitude from it."
If you love Catey's sound, her upcoming record, "The Brooklyn EP," will be out on Sept. 9. You can preorder the EP on iTunes, and get "Brooklyn Girls" and "Revolution" instantly.
BEFORE YOU GO