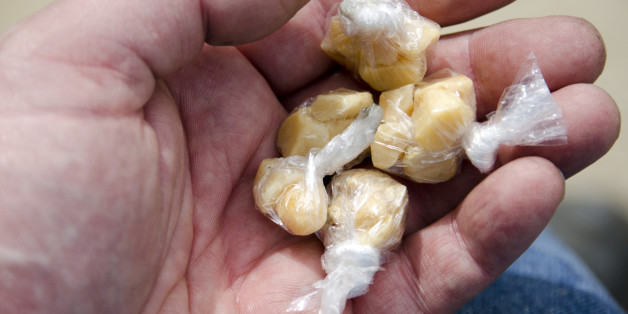 Federal agents paid a man with crack cocaine in exchange for his help in undercover operations, according to a new lawsuit reported on by The Associated Press.
Aaron Romero, 38, was recruited by Drug Enforcement Administration agents in 2011 to help with "Operation Smack City," which investigated drug sales in Las Vegas, New Mexico, the AP reports. In a suit filed Monday in U.S. District Court in Albuquerque, New Mexico, he claims that DEA agents concealed the actual amounts of crack cocaine obtained in the transactions. The suit says the agents then distributed some of the crack to Romero and another individual, causing Romero's addiction to the substance to resurface.
Romero is suing for $8.5 million in damages related to his ongoing addiction.
The suit claims the officers took advantage of Romero's addiction to further the investigation, make arrests and "stack drug related charges against" him.
According to the AP:
Romero was later charged with distribution of drugs but federal prosecutors dropped the charges in January, according to his attorney, Erlinda Ocampo Johnson.

The lawsuit says the arrangement was in violation of DEA policy since the agency did not get prior approval from prosecutors. …

Johnson said news of the arrangement came out during Romero's criminal case related to a 2012 indictment.
"He was targeted because he was a known drug addict. He is trying to get his life back together but he's still afraid that the government will try to restart his addiction again," Johnson told the AP, noting that Romero is now drug free.
The U.S. Attorney's Office in Albuquerque declined to comment to the AP.
See the suit below, courtesy of Gawker's Jason M. Vaughn:
BEFORE YOU GO
PHOTO GALLERY
27 Reasons Why U.S. Shouldn't Lead War On Drugs