The future of photography seems increasingly dependent on the advancement of unconventional devices. Forget the SLR, photo nerds are eagerly developing new tools for smart phones, tablets and -- perhaps, not too surprisingly -- drones.
The first ever Drone Photography Competition recently launched, giving aerial imagery fanatics a reason to strap a camera to a remotely piloted aircraft and see where the wind takes them. Organized by Dronestagram, an online sharing space for drone enthusiasts, with support from National Geographic and GoPro, the contest handed out awards for Judge's Choice (1st, 2nd and 3rd place slots) as well as some crowd favorite trophies to the three most "liked" images on the site.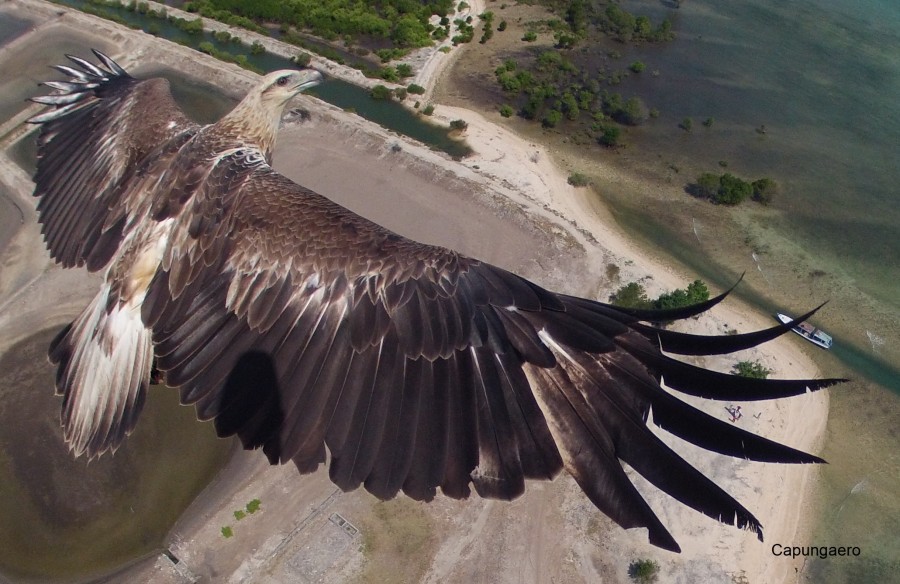 1st Prize Winner: Capungaero
First place Judge's Choice went to Dendi Pratam, aka Capungaero, for his breathtaking shot of an eagle flying over Bali Barat National Park in Indonesia. Runner-up Jericho Saniel Lunario (Jericsaniel) submitted a portrait of inquisitive kids in the Philippines, while third placer Dominique Reginensi Reignier-Esery (Drone-cs) captured a sun-soaked photo of Annecy, France.
Dronestagram not only showcases beautiful aerial photography, it also provides geographic data and information on the photographers and their equipment, creating a social database for anyone interested in the genre. Popular equipment include the DJI Phantom drone fitted with a GoPro Hero 3 camera.
"Picking winners was a very difficult task especially because of the great quality of the photos that have been submitted," Dronestagram remarked on their site. "We tried to reward the photos that show the best the fantastic potential offered by drones in terms of image."
Check out a preview of the Drone Photography Competition winners and participants below. And head over to Dronestagram for more information.
PHOTO GALLERY
Drone Photos