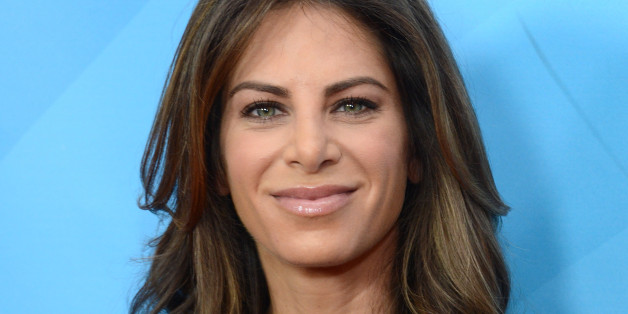 The toughest trainer in "The Biggest Loser" history is finally opening up about what pushed her to exit the popular weight-loss challenge show.
Jillian Michaels, who became famous after appearing as a coach on the NBC reality series, is known for her hard-hitting attitude when it comes to shedding the pounds. Michaels seemed more like an drill instructor than a personal trainer and didn't mind pushing her clients past the point of exhaustion before the final weigh in. The controversy surrounding contestant Rachel Fredrickson's dramatic 155-pound transformation edged Michaels closer to the breaking point.
"There were some fundamental differences [with the producers of "The Biggest Loser"] that have existed for a while," Michaels told People magazine. Those differences seem to be related to how Michaels was portrayed while in front of the camera. "In the beginning of the show it was tough love. You saw the tough, and you saw the love," Michaels said. But in the later seasons, the producers chose to feature less of the love and more of the tough, at least when it came to Michaels' team. "You saw none of the relationships, none of the bonds that I build with my clients," she said.
In the end, it was her reservations about certain aspects of the show coupled with the nasty side of fame spilling over into her personal life that had Michaels ready to call it quits. The Los Angeles-based trainer, who has two kids with partner Heidi Rhoades, said comments her kids heard at school pushed her to take back control of her public image. "I had to take a hard look at my work," said Michaels. "I came to the conclusion that moving forward, I need to be able to have an impact on the outcome of what I do."
[via People]

BEFORE YOU GO
PHOTO GALLERY
Women Who Kick Ass on TV