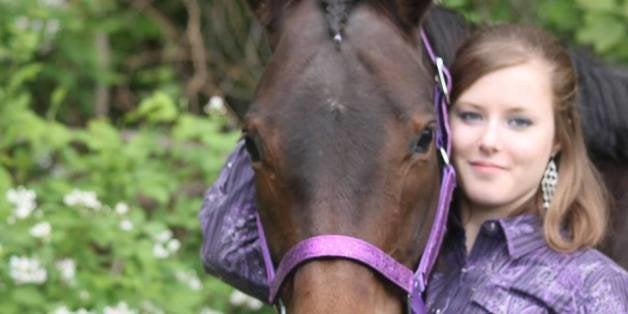 The search for a Marine's missing wife continues with a witness claiming he saw the pregnant woman on the day she vanished and police obtaining search warrants for their investigation.
Erin Corwin —ᅡᅠwhose 20th birthday was July 15 —ᅡᅠleft her Southern California home in Twentynine Palms on June 28. She had she was going to scout out nearby Joshua Tree National Park for an upcoming trip with her mother. She didn't return and her husband, Lance Cpl. Jonathan Corwin, reported her missing the next day.
But an alleged witness told KFMB he saw Corwin that morning get out of her car and climb into a red, compact sedan driven by a man.
"They were just sitting and chatting. If she wanted to get out of the car and say, 'I don't want to be in this car,' she could have," Michael Beasley told the station.
The San Bernardino County Sheriff's office has said Corwin's disappearance is "suspicious" and "does not appear to be a voluntary." She was reportedly three months pregnant when she disappeared.
A water utility employee found Corwin's abandoned Toyota Corolla on June 30 near where Beasley claims to have seen her. Corwin's car was allegedly not found in the same spot where Beasley and his sister claim they last saw it.
Beasley, who's also appeared on cable channel HLN, said he gave a statement to San Bernardino County Sheriff's investigators last month.
"We have seen the article floating around online about a witness possibly seeing Erin the day that she disappeared. This witness has not been interviewed by or contacted police and they were unaware of the information that he provided until they saw the article themselves," a post from Tuesday says.
Court documents reveal that authorities obtained search warrants for two cars and two apartments in the Marine Corps Air Ground Combat Center, the Desert News reports. One warrant is for Corwin's car, according to the newspaper.
Corwin is white, 5 feet, 2 inches tall, weighs 120 pounds and has brown hair and blue eyes. Anyone with information on her whereabouts is asked to call (909)-387-3589.
BEFORE YOU GO
PHOTO GALLERY
Marine's Pregnant Wife Allegedly Murdered