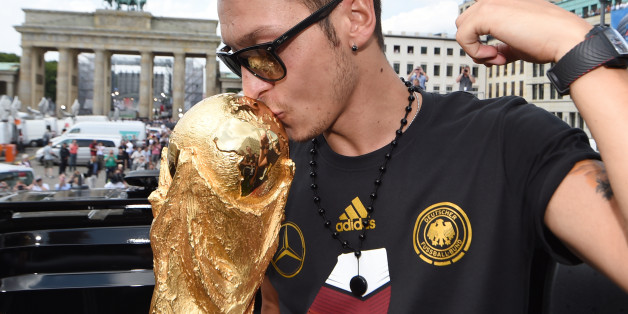 Mesut Ozil, of World Cup champion Germany, is still winning.
The midfielder announced on Facebook that instead of financing the surgeries of 11 sick Brazilian children, as he had originally promised, he was upping the figure to 23. That's one for every member of the German squad, he explained in a post on Facebook.
"This is my personal thank-you for the hospitality of the people of Brazil," he wrote.
In a YouTube video (below) posted in May for the BigShoe children's healthcare charity, Ozil announced his intentions to join the campaign. "I love children, they are important to me, and I want them to thrive," he said.
Ozil now has deeper pockets to help. As Yahoo pointed out, German team members are expected to receive more than $400,000 in bonus money for their victory.
Ozil is sometimes criticized for laziness on the field. But when it comes to helping kids off the field, the guy just gave fans another reason to root for him.
BEFORE YOU GO
PHOTO GALLERY
PHOTOS: 2014 World Cup Final