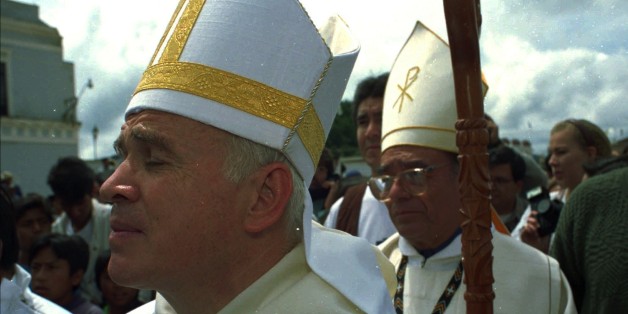 "The people who say homosexuals are sick are sick themselves," declared Catholic bishop Raul Vera Lopez of Saltillo, Mexico, in an interview with El Pais.
Lopez, who has long been involved with ministry to the gay community, continued, "The Church needs to come to them not with condemnation, but with dialogue. We cannot cancel out a person's richness just because of his or her sexual preference. That is sick, that is heartless, that is lacking common sense."
His comments came in response to a question from El Pais that referenced a recent baptism. In May, Lopez attracted public attention for his public baptism of three children, one of whom was the daughter of a married lesbian couple. He explained, "If I find the natural daughter of one of two women, how can I deny her baptism? If the parents seek it, it's because there is a Christian faith." Citing a recent meeting with Pope Francis, he added, "The pope has the same attitude as Christ did."
Lopez has a long history of advocating for the marginalized and fighting against inequality, and this isn't the first time that he's denounced homophobia as a sickness. Though his causes have earned him censure from his superiors and criticism from his congregations in the past, many of his opinions in the El Pais interview seem to echo statements from Pope Francis.
In 2013, Pope Francis said that the church had become "obsessed" with the issues of abortion and homosexuality, detracting from its mission to be a "home for all." Lopez also touched on that theme, telling El Pais, "When there was a national campaign against abortion here, I organized rosary recitations to reflect on the defense of the lives of migrants, miners and women as well as the unborn. But we are hypocrites. It would seem that the only moral rules deal with condemning same-sex couples and abortions. You do that and you're the perfect Christian."
h/t Gay Star News
BEFORE YOU GO
PHOTO GALLERY
Statements On LGBT People From Faith Leaders