It's so awkward trying to find suitable footwear when it's raining in the summer. First of all, it's hot as balls outside, so you don't want to wear rain boots. But your leather sandals will get completely ruined and flip flops are no better. The flimsy footwear becomes slippery when wet, kicks up backsplash, and is generally considered inappropriate office attire. So, what is a gal to do?
We're not really sure. Just kidding, JEEZ. We figured out a few solutions to this age-old dilemma. Before you scroll down, though, we need you to have an open mind because a few of our suggestions are a little unorthodox (*cough* Crocs *cough*).
1. Tevas
Just hear us out on these. First of all, if Birkenstocks can make a comeback, so can Tevas. Not only were these a '90s staple actually made for water (they were invented by a river guide), they are also insanely comfortable and affordable.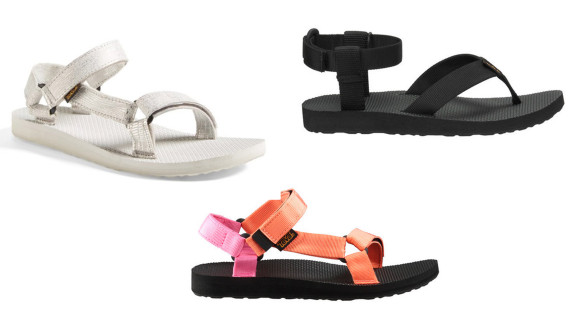 Teva 'Original Universal' Sandal, $79; Teva Original Universal, $40; Teva Original Sandal, $40
2. Jellies
Okay, so you might be noticing a pattern here: the late 20th century were clearly a great time for practical footwear. Jellies won't get ruined when they get wet and the multiple straps will keep you from slippin' and slidin'.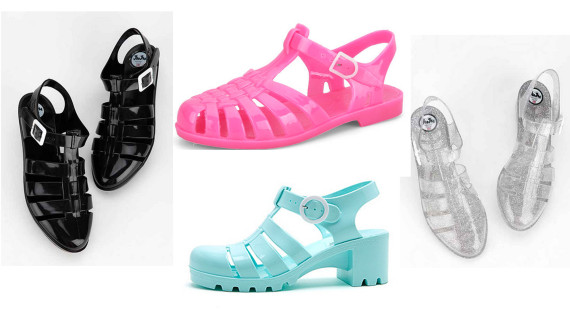 JuJu Footwear Tinkerbelle Mini-Wedge Heeled Jelly Sandal, $36; Super Elephant From China Woven T-Strap Jelly Sandals, $17; JellyW Woven Jelly Sandal, $45; Juju Footwear Tinkerbelle Glitter Mini-Wedge Heeled Jelly Sandal, $40
3. Crocs
OMG, everyone calm down. Not the traditional orange Mario Batali ones -- we are recommending the ones that you can't even tell are Crocs. The brand makes one pair that are like heaven on your feet and -- dare we say it -- kind of stylish.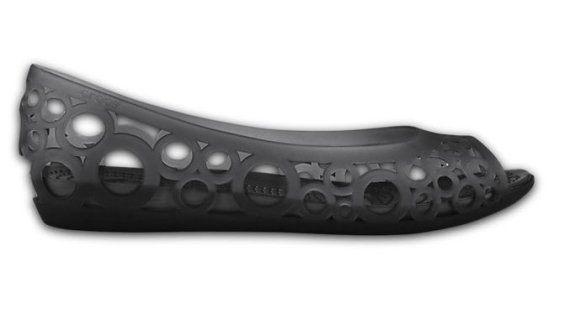 Crocs Adrina Flat Women's Comfortable Flats, $39
4. Rubber shoes
Similar to plastic footwear (like jellies), rubber shoes are easy to clean, lightweight and durable. Perfect for puddle hopping.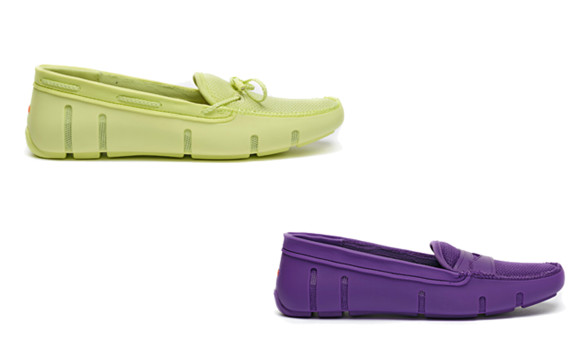 Swims W Braided Lace Loafer Lime, $169; Swims W Penny Loafer Purple, $169
5. Boat shoes
We suggest boat shoes, but with a caveat. First of all, they aren't great when it's raining cats and dogs since they aren't always 100 percent waterproof. And apparently they can make your feet stink in the hot and sticky months (so you may want to opt for a mesh pair for breathability). But if you are willing to wear them only when it's drizzling outside (and maybe invest in some Odor-Eaters), these puppies will do the job.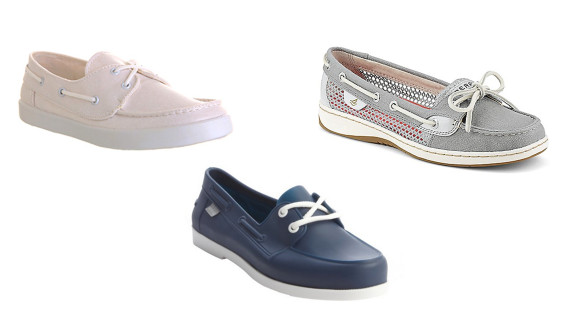 Office Knot Boat Shoe White Canvas, $25; Melissa Navy 'Confessions' Water Resistant Boat Shoes, $41; Angelfish Open Mesh Slip-On Boat Shoe, $85
BEFORE YOU GO
PHOTO GALLERY
Celebs In Rain Gear