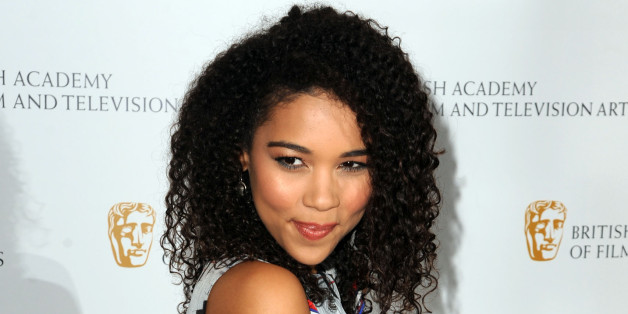 Lifetime found a new actress to replace Zendaya in its Aaliyah biopic. The iconic R&B singer will now be played by Nickelodeon star Alexandra Shipp, The Hollywood Reporter confirmed, before Lifetime tweeted the news:
Alexandra Shipp to play Aaliyah. @AlexShipppp @lifetimetv pic.twitter.com/mBiKyCo9LR

— LifetimePR (@LifetimeTV_PR) July 18, 2014
Zendaya backed out of the made-for-TV movie last month and her rep confirmed she was "no longer involved with the film." At the time, Lifetime's PR department released a statement on Twitter: "We are sad Zendaya will no longer portray Aaliyah. Production is currently on hold." She was scheduled to record four songs to appear in the movie.
Production will resume this summer and Lifetime still plans on releasing "Aaliyah: Princess of R&B" in the fall as planned. The project is set to trace Aaliyah's career from her first performance on "Star Search" to her untimely death in 2001. She was killed in a plane crash at 22. Wendy Williams has also joined the TV movie as an executive producer.
News of the biopic made waves with members of the late singer's family. Her cousin, Jomo Hankerson, has said publicly that they would make it hard for the network to gain rights, masters and images for the film. He also told the New York Daily News that members of the family weren't happy the film would be made for TV instead of the big screen. "This needs A-list actors, A-list talent that can breathe life into what we think is a phenomenal story," he said in June.
Shipp is best known for the Nickelodeon series "House of Anubis" in which she plays Kara Tatiana Rush. She is also featured in Season 2 of "Ray Donovan."
BEFORE YOU GO
PHOTO GALLERY
14 Surprising Hollywood Relatives