Getting asked to be someone's maid of honor is, well, an honor! It means a lot to be chosen to stand by the bride's side as she plans one of the most important days of her life. But the MOH title also comes with its fair share of responsibility.
Below you'll find a very thorough checklist from our friends at WeddingWire, which outlines all of the maid of honor duties from start to finish, so you'll never have to worry about dropping the ball.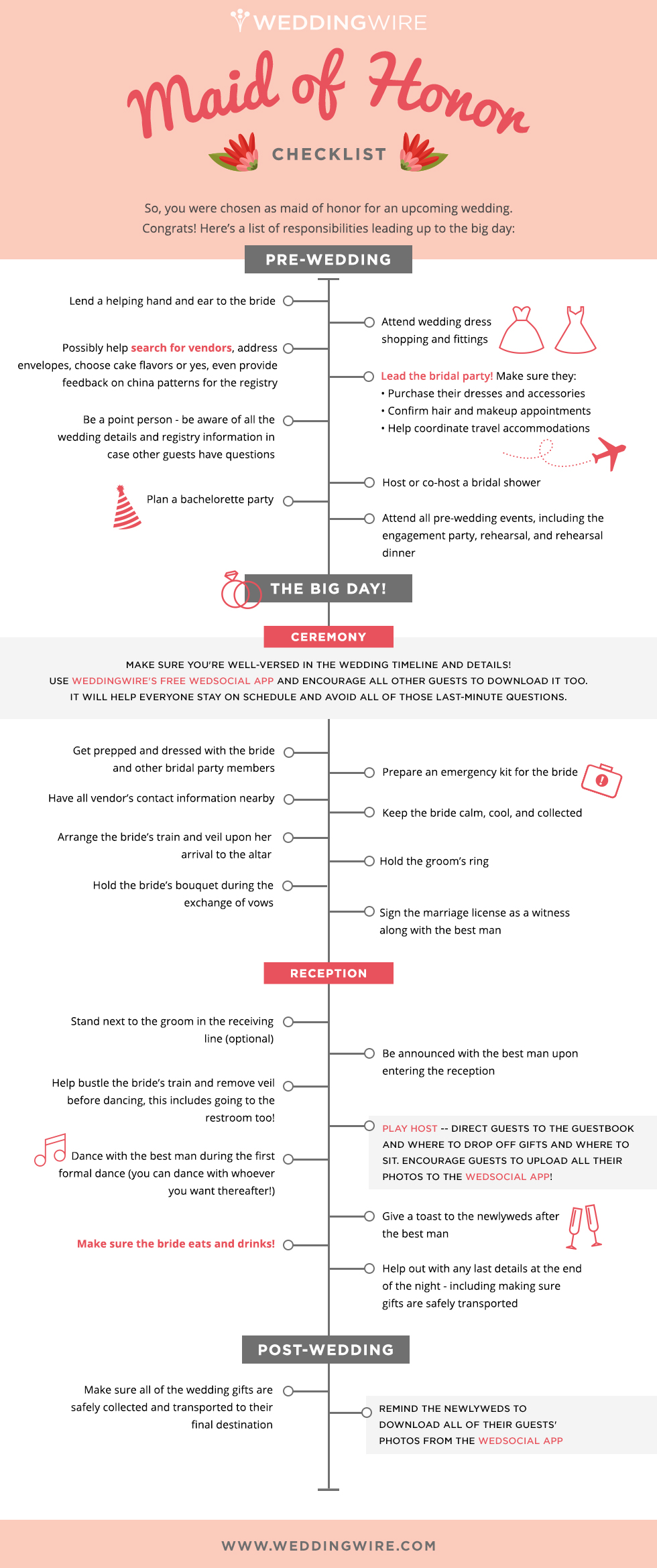 Keep in touch! Check out HuffPost Weddings on Facebook, Twitter and Pinterest. Sign up for our newsletter here.