The world has watched with horror as the news of the Malaysian plane that crashed in Ukraine continues to unfold.
The plane, which was en route from Amsterdam to Kuala Lumpur, crashed near the border between Ukraine and Russia on Thursday. U.S. officials have said that the plane was shot down, and all 298 people aboard died.
The crash comes just months after the disappearance of Malaysia Airlines flight 370. One hundred eighty-nine passengers aboard the plane that crashed Thursday were reportedly Dutch.
Images of the burning wreckage were splashed on the front pages of newspapers in the Netherlands and Malaysia on Friday morning. See some of the front pages from around the world below, via Newseum.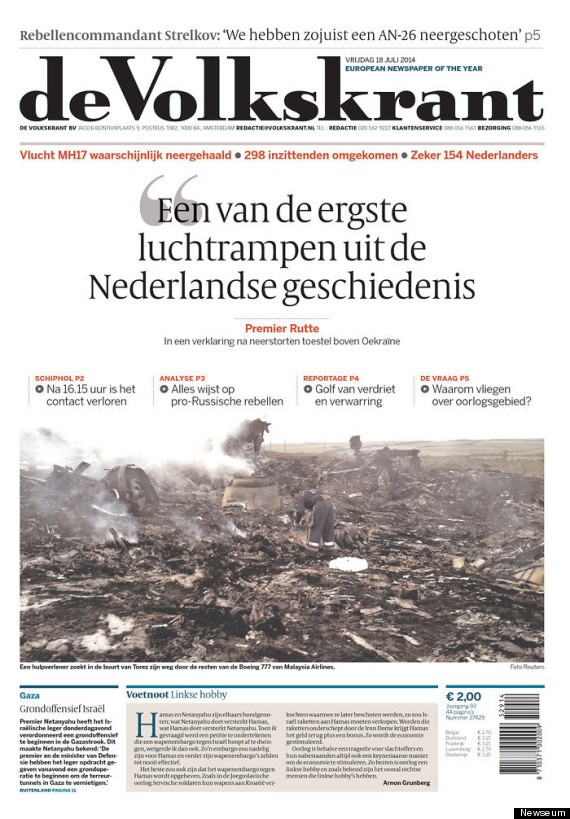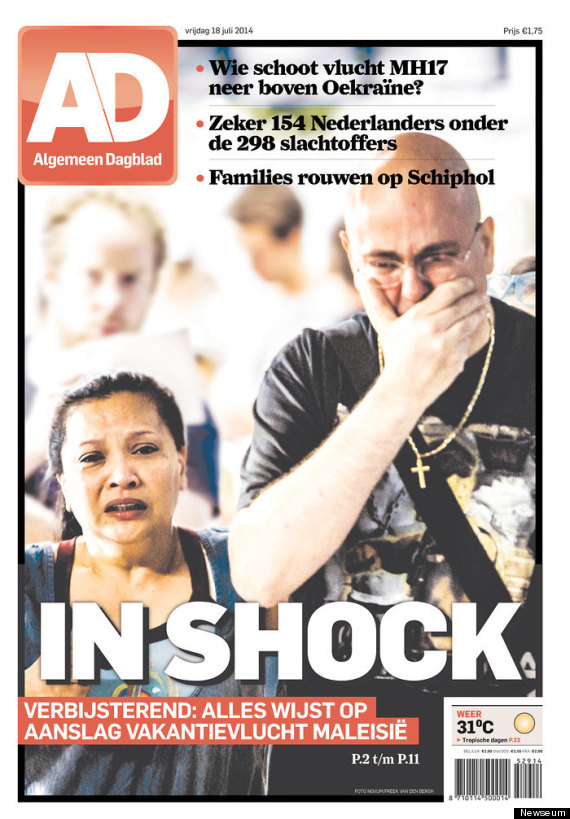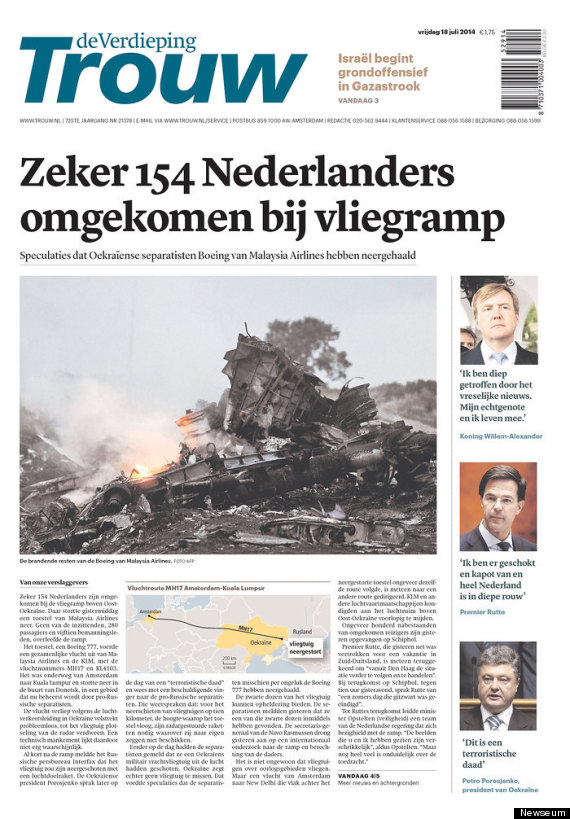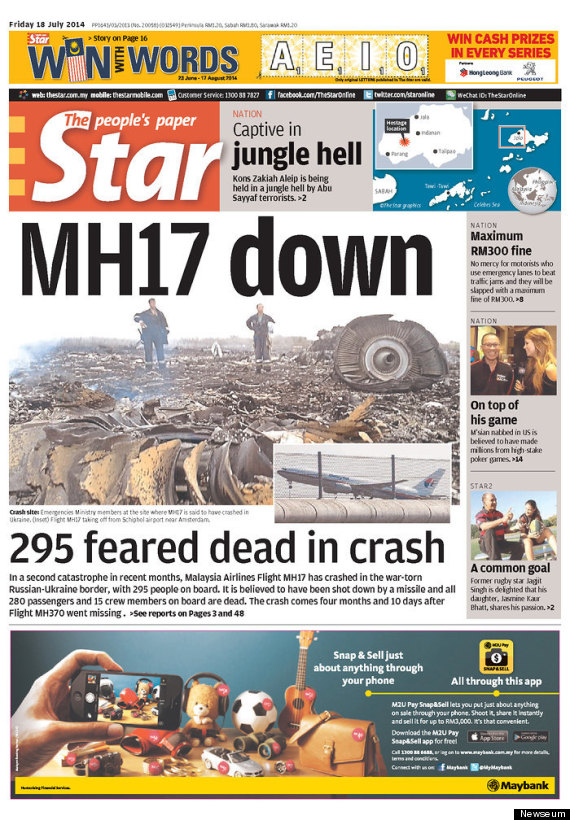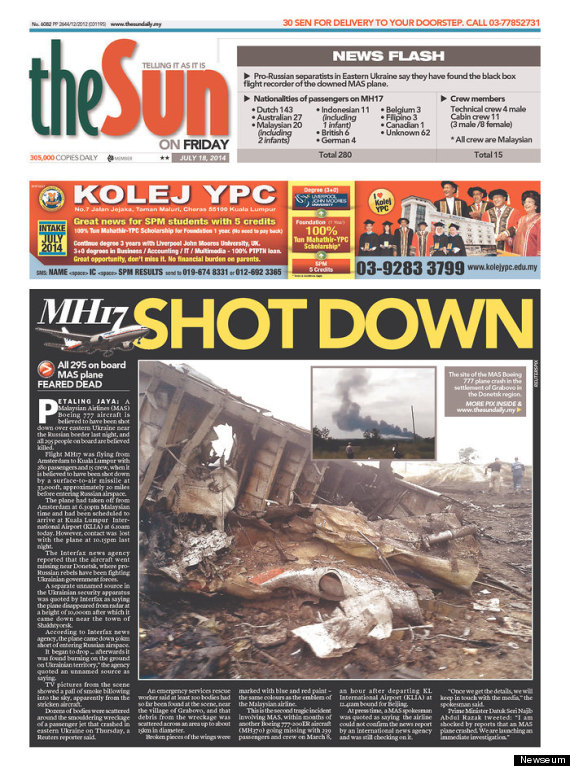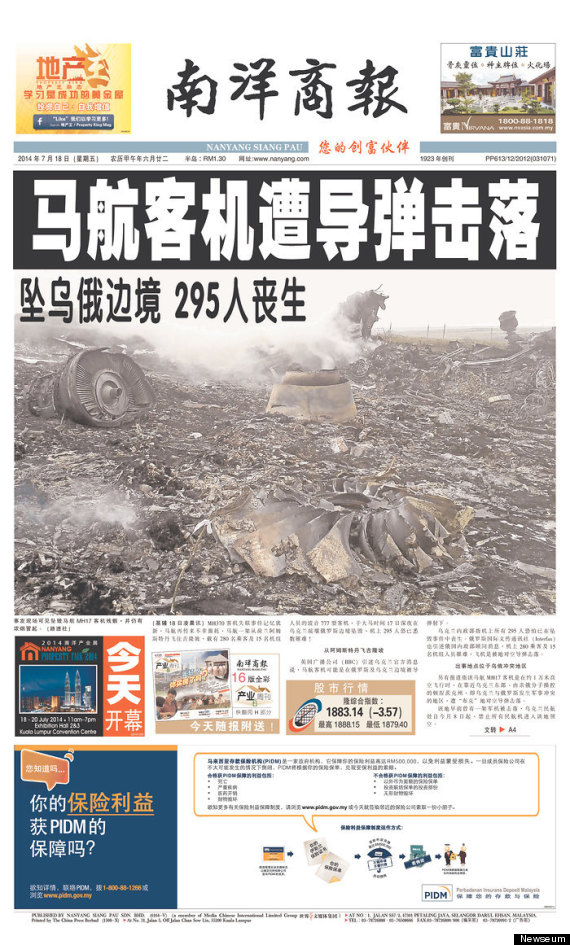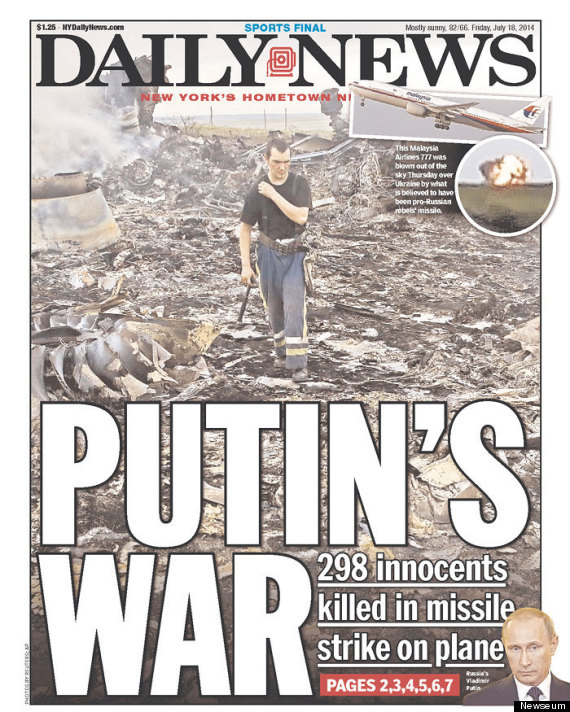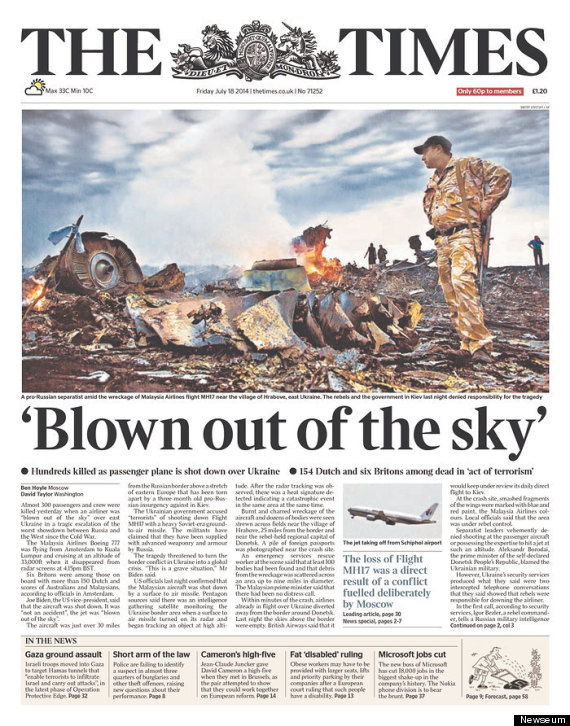 Shortly after the first reports of the plane crash, Israel also announced that it was launching a ground invasion of the Gaza Strip. The two stories shared the front page of major U.S. newspapers: