Six AIDS medical researchers, health workers and activists headed to a health conference in Australia were killed on Thursday's Malaysia Airlines crash, the Age reported. And experts say we may never even know the full magnitude of the loss.
"What if the cure for AIDS was on that plane? Really? We don't know," HIV researcher Trevor Stratton told the Australian Broadcasting Corporation.
As the AIDS community begins to mourn some of its leading luminaries who died on Flight MH17, it remains resolute in its mission to honor on their work. The 20th International AIDS Conference, the event to which the esteemed activists were headed via a connecting flight, is continuing its scheduled programming, according to the organization website.
Experts are also confident that the AIDS community, though deeply affected, will move forward in a stronger way than before.
"[The AIDS community] will unite and this will galvanize people to strive harder to find a breakthrough," Professor Richard Boyd, director of the Monash Immunology and Stem Cell Laboratories, told the Guardian. "Let's hope that, out of this madness, there will be new hope for the world."
For now, we can honor the work of the AIDS activists we lost by continuing to support the organizations to which they were committed.
Joep Lange: International AIDS Society and PharmAccess Foundation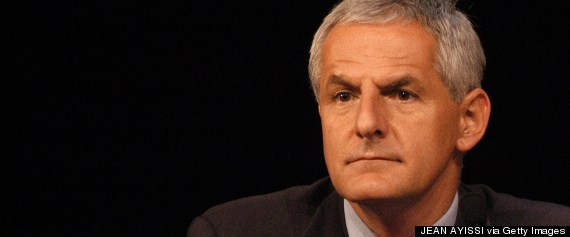 AIDS pioneer Joep Lange -- who played a critical role in antiretroviral therapy trials and in the prevention of mother-to-child transmission of HIV, according to his bio -- died on flight MH17.
Among his many leadership roles, Lange served as president of the International AIDS Society, the world's leading independent association of HIV professionals, from 2002 to 2004, according to the Australian. The organization is the official host of the International AIDS Conference and by providing such critical platforms for new research, the organization continuously works to improve the global response to HIV.
Find out more about the International AIDS Society here and the International AIDS Conference here.
A lifelong advocate for the treatment of HIV and AIDS in Africa, Lange also founded the PharmAccess Foundation in 2001, a nonprofit that brings affordable quality health care to the region and has earned international accolades. President Obama presented the organization with a G20 prize for its innovative healthcare financing model.
The organization announced that it's "devastated" over the loss of its founder, -- and his partner, Jacqueline van Tongeren, who was also aboard Flight MH17. She used her previous experience as an HIV-AIDS nurse, according to the University of Amsterdam where Lange served as a professor of infectious diseases, to contribute to a number of her partner's initiatives, one of which being PharmaAccess.
Find out more about the PharmAccess Foundation here.
Lucie van Mens: Universal Access to Female Condom
RIP Lucie van Mens. #docente @RSMErasmus #1990 #mh17 pic.twitter.com/yEkAwFt207

— Ton Spitsbaard (@TonSpitsbaard) July 18, 2014
A dogged advocate for improved access to female condoms, Lucie van Mens also lost her life on the Malaysian flight headed to Kuala Lumpur.
Since 2011, Mens served as the director of program development and support for the Female Health Company (FHC), which markets and sells the FC2 female condom -- the only product of its kind approved by the Food and Drug Administration and the World Health Organization.
But Mens' advocacy work long predated her appointment at the Female Health Company.
Prior to joining FHC, Mens worked in the role of coordinator at Universal Access to Female Condoms (UAFC), according to PR Newswire. Through providing female condoms to women in need, the organization aims to promote gender equality and decrease the number of unwanted pregnancies, maternal deaths and sexually transmitted infections.
Find out more about Universal Access to Female Condoms here.
Glenn Thomas, a Geneva-based spokesman for the World Health Organization who had been with the group for more than 10 years, was also aboard the flight.
Thomas specialized in the big infectious diseases -- AIDS, TB and malaria -- and the WHO tweeted that "no words can describe how broken our hearts are."
Glenn Thomas, no words can describe how broken our hearts are.
This is from all of us http://t.co/4KBzYboF6h
#RIPGlennWHO #MH17

— WHO (@WHO) July 18, 2014
To help continue the efforts of Thomas' life work, consider getting involved with UNAIDS, which unites the efforts of 11 U.N. organizations, including WHO, and is working toward a world with zero HIV infections, discrimination and AIDS-related deaths.
Find out more about UNAIDS here.
My friend Pim de Kuijer was shot down over #ukraine last night. He was a force for good. End this war. pic.twitter.com/NbFl5BSLJz

— Joakim Zander (@JoakimZander) July 18, 2014
Pim de Kuijer, a lobbyist for STOP AIDS NOW! -- a Dutch organization that helps people with AIDS in developing countries -- died on Flight MH17.
Friends say that de Kuijer was committed to using his work to make the world a better place.
"Pim believed in understanding between countries, the rule of law and equality for all and fought for his values through his work and his political activities," Lousewies van der Laan, Dutch politician and de Kuijer's former employer, said in a statement released to the Guardian. "Let's try to live up to his legacy and work even harder towards a peaceful world."
Find out more about STOP AIDS NOW! here.
Martine de Schutter: Bridging the Gaps
Martine de Schutter, program manager at Bridging the Gaps -- a nonprofit that supports the health rights of people who use drugs, the LGBT community and sex workers -- was killed while headed to the International AIDS Conference, according to the organization's website.
De Schutter started her role at Bridging the Gaps in January while at the height of a storied career in international AIDS advocacy. For 10 years, she served as executive coordinator of AIDS Action Europe.
When de Schutter joined Bridging the Gaps in January she said she was "really excited" to make a "difference in the lives of key populations around the world!"
Find out more about Bridging the Gap's mission here.
CORRECTION: Based off of an erroneous report from the Age, an earlier version of this story stated that an estimated 100 AIDS activists died on Flight MH17. Six activists were killed in the crash.
BEFORE YOU GO
PHOTO GALLERY
Malaysia Airlines Flight MH17