Another day, another amazingly talented hyperrealist artist to make you painfully self-aware of your own lack of drawing skills. Don't mind us, we're just having a moment over Monica Lee, the Malaysian artist whose graphite drawings capture details of the flesh we can barely perceive, let alone reproduce.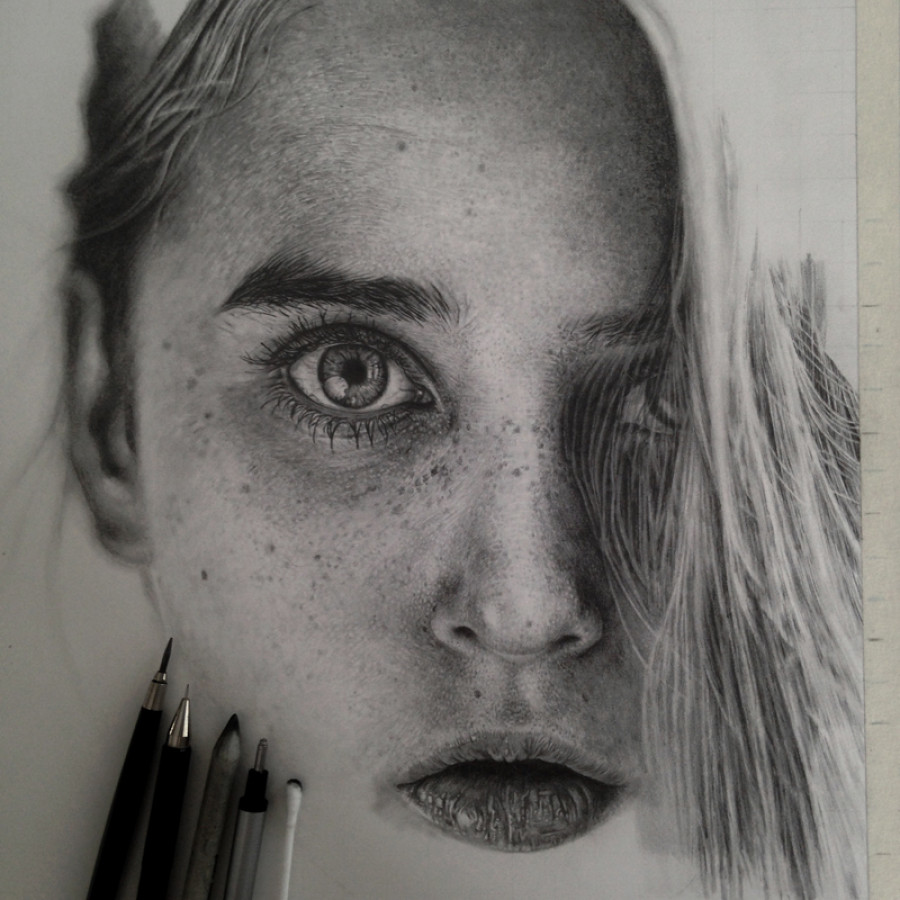 Lee, who's been making the internet rounds as of late, doesn't just recreate the people, scenarios, birds and plants she encounters. Lee depicts her subjects with such exaggerated accuracy that she invites the viewer into a heightened reality, where freckles and beard hairs and dew drops and artichoke furs are miniature marvels to revel in, not overlook.
"I like to challenge myself with complex portraits especially people with freckles or beard," the artist explained to Ignant. "And I'm addicted to details. I like drawing in as much details as I can into my work." Staring for a while at Lee's meticulous works feels almost like an optical illusion; when you look away the world looks just a bit different.
Get a taste of Lee's hungry eye and obedient hand below and try not to drool too much as you fall deeper under the spell of her hypnotic depictions. For more pencil-shaded goodness, check out her Instagram. For more hyperrealists we love, head here, here or here.
BEFORE YOU GO
PHOTO GALLERY
Diego Koi's Unreal Photorealism