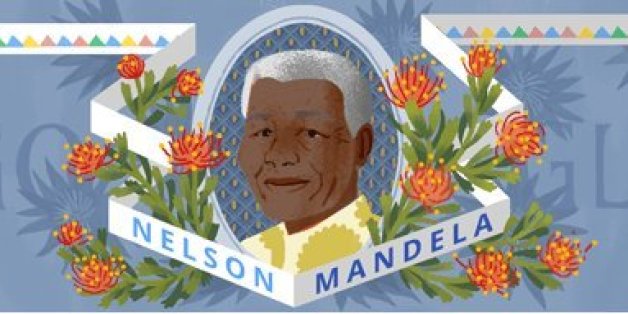 What better way to spend #MandelaDay than reading wise words from the civil rights hero himself?
Google is celebrating Nelson Mandela's birthday with what is perhaps their greatest doodle to date. Friday's homepage featured an interactive slideshow of animated quotes from the late anti-apartheid leader.
The former president of South Africa, who was born July 18th, 1918, would have been 96 today. Mandela died in December 2013 at age 95.
See the doodles below.






BEFORE YOU GO
PHOTO GALLERY
Behind the Legend: 10 Things You Didn't Know About Nelson Mandela