There was something quite noteworthy about the New York Times front page Thursday morning.
Take a look: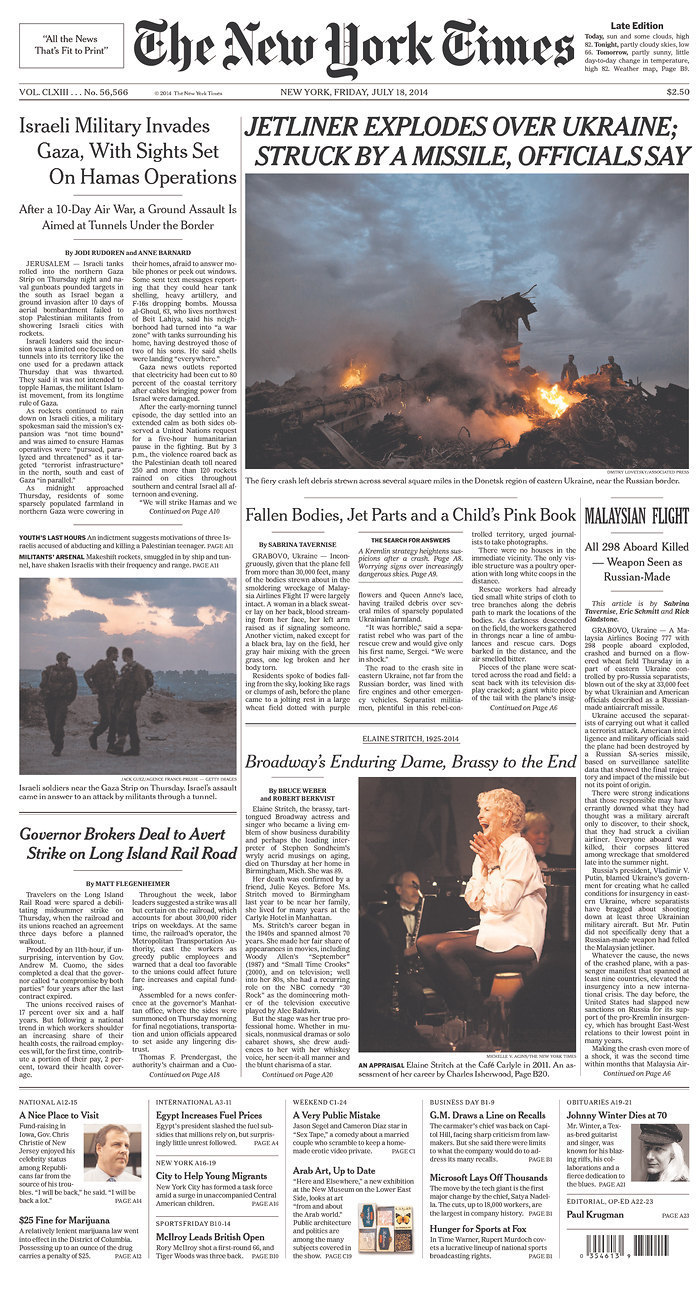 Photo via Newseum
Female journalists reporting from war zones took control of A1 and outnumbered male writers above the fold. Jerusalem bureau chief Jodi Rudoren and Beirut bureau chief Anne Barnard covered the Israeli invasion of Gaza and science correspondent Sabrina Tavernise reported on the Malaysian Airlines Flight 17 crash from Ukraine.
It's a refreshing sight to see and hopefully a step in the right direction following a recent Women's Media Center study on 10 top US newspapers that showed men dominate 63 percent of bylines -- nearly a 2-1 difference in content contributed by men than by women. The Times had the largest gender gap, its public editor Margaret Sullivan noted in May, with 69 percent of bylines attributed to men.
(h/t: Lydia Polgreen)