Multi-million dollar apartments are a dime a dozen these days on the New York City real estate scene. But one covered in taxidermy? Well, that's another thing. And if you happen to be in the market for one, you're in luck.
Apartment 3J at the Beresford apartment complex, one of the most prestigious prewar cooperatives in New York City, is for sale and it's covered in stuffed and mounted animal heads.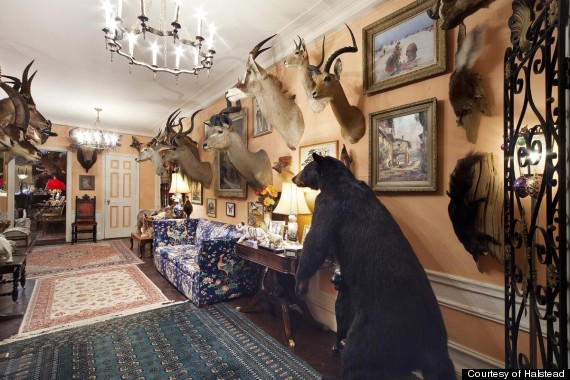 According to The New York Times, the apartment owner, Gregory Speck, once aspired to be a zoologist. Just take one look at his two-bedroom two-bath co-op and Speck's passion is clear. But it all depends which photo you're looking at.
Since the taxidermy is a negotiable part of the $3,395,000 sale, listing agent Halstead Properties have presented prospective buyers with two sets of photos: One that shows the apartment as-is and another, which has most of the taxidermy edited out.
Which version would you choose?
PHOTO GALLERY
$3M Taxidermy-Filled House