Here's how to upgrade your tacos (besides adding tequila). This is THE MORNING EMAIL for Friday, July 18, 2014.
The Scuttlebutt
TOP STORIES
298 DEAD AFTER PLANE SHOT DOWN OVER UKRAINE
"A Malaysia Airlines Boeing 777 with 298 people aboard exploded, crashed and burned on a flowered wheat field Thursday in a part of eastern Ukraine controlled by pro-Russia separatists, blown out of the sky at 33,000 feet by what Ukrainian and American officials described as a Russian-made antiaircraft missile." Crash photos and video show the horrorific destruction of the plane and all those onboard. U.S. military officials believe the plane was taken down by a Russian missile system known as the SA-11 or Buk. It's unclear however who fired the missile, and the blame game has already begun. Area residents "spoke of bodies falling from the sky." Ukraine has released audio that they believe ties pro-Russian separatists to the downing of the plane. Reports suggest 100 of the passengers onboard the flight were headed to an AIDS conference, including top researcher Joep Lange. Check out a realtime graphic of how planes are avoiding Ukrainian airspace. Take a look at a brief history of other civilian planes that have accidentally been shot down. Here's what the tragedy means for Russia's relationship with the West. And before taking off, one of the now-deceased passengers jokingly posted a photo of the plane to social media, saying "If it disappears, this is what it looks like." [NYT]
ISRAEL'S GAZA GROUND INVASION CONTINUES
"Israel stepped up its ground offensive in Gaza early on Friday pounding targets with artillery fire and using tanks and infantry to battle Hamas fighters. Orange flashes illuminated the eastern Gaza Strip as Israeli gunboats off the Mediterranean coast fired shells and tracer bullets, and helicopters fired across the border. Hamas fired rockets back into Israel towards the southern towns of Ashdod and Ashkelon." One Israeli and 20 Palestinians have been killed thus far. Israeli Prime Minister Benjamin Netanyahu has ordered a "significant expansion of the ground offensive." The current operation is targeting tunnels and rocket launchers. And this photo of the father of one of the Palestinian boys who was killed is heartbreaking. [Reuters]
STATESIDE: So Much for Private Photos...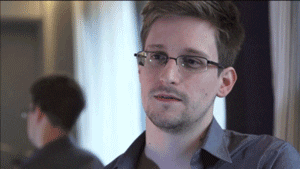 Edward Snowden says the NSA may be passing around your nude photos. A Florida man is the first American to acquire the debilitating chikungunya virus, which is passed on by mosquitos. A woman's severed head showed up in the bushes outside a Long Island home yesterday. Someone left a loaded gun in a South Carolina Walmart bathroom. And don't try to order pizza to your jail cell. Just don't.
In naps rule news, this cat and dog love to curl up together.
INTERNATIONAL INTRIGUE: That's a Lot of Cocaine
A Mexican consulate employee was busted for trying to smuggle over 100 pounds of cocaine into the U.S. The typhoon that killed 54 people in the Philippines hit China's mainland and is headed now to Vietnam. Say goodbye to those adorable accents: Brits are seeing the largest drop in births in years. And meet India's "flower men."
In cuteness overload news, here are nineteen large dogs and their baby friends.
BUY! SELL! BUY! After This Point, Money Doesn't Matter
Here's the salary you need in each state to hit a happiness plateau. You won't believe how horrible the memo Microsoft circulated to layoff thousands of workers is. Federal authorities charged FedEx with knowingly delivering illegal drugs to customers who did not have prescriptions for them. The SEC is investigating these ten firms for high-speed trading. Here's how to use social media to rack up hotel points. And Bloomberg revealed Russian hackers stole the Nasdaq in 2010.
In brilliant news, this cat figured out how to use a water cooler.
SCOUTING REPORT: Being Short is Hard

Floyd Mayweather may be the best boxer in the world, but Maria Sharapova had to go and point out that he's not very tall. Nationals infielder Anthony Rendon said what all mothers of kids who play t-ball are thinking at some point: "I don't watch baseball — it's too long and boring." Blasphemy. Bad news for Andrew Wiggins: looks like the Cavs are willing to trade him to open up space for Kevin Love. And here's proof that ESPN announcers should really be around to comment on all facets of life: watch them narrate the discovery of a missing dog at the British Open.
In stupid news, here's why you don't try to use a chair powered by a fire extinguisher.
CULTURE CATCH-UP: Young Kanye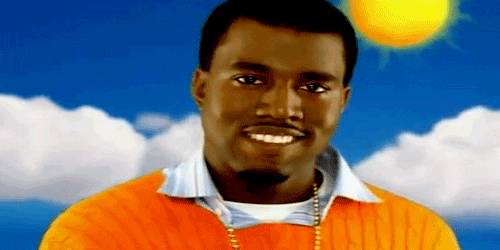 Check out what a 19-year-old Yeezy sounds like rapping. Shonda Rhimes pretty much said we only have two or three seasons of Scandal left -- try not to cry, Gladiators. Broadway legend Elaine Strich died yesterday. She was 89. Don't worry, "How I Met Your Dad" fans, the series may not be dead quite yet. Tim McGraw slapped a fan mid-concert after she got a bit too handsy. We couldn't be more excited about this behind-the-scenes look at "Pitch Perfect 2." This "Mad Men" actress called off a relationship when her boyfriend watched an episode of the hit show without her. And gamers, say goodbye to Xbox Entertainment Studios.
In ventriloquist news, here's a voice actor at the zoo.
LIVIN': Humility's a Virtue
Check out how to tell if you're truly humble. Can we smell colors? Here's how to grill a flat burger. Staying up late could be affecting your fertility. Summer roadtrip: go see these ten national parks. The more time you spend on Facebook, the worse you will feel. Here's why quinoa's all the rage right now. And lifehack tip of the day: this is how you can unshrink your clothes.
In tearing it up news, here are dogs surfing.
OTHER PEOPLE'S BUSINESS: Gwyneth's Back on the Market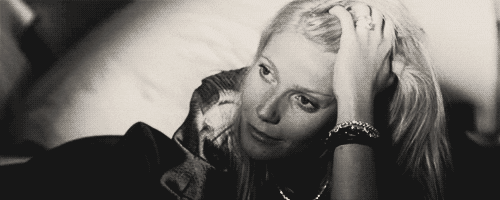 Gwyneth Paltrow may have started dating again. Anna Paquin got in on the purple hair trend. Cory Monteith's mother speaks out a little more than a year after her son's tragic overdose. And Olivia Wilde and Jason Sudekis's son could not be cuter.
In thievery news, this little boy stole his sister's birthday wish.
TWITTERATI
@Joshsorokach: If you can't handle pizza at its worst, then you sure as hell don't deserve it at its best.
@HistoryInPics: John Travolta, Olivia Newton-John, and Jeff Conaway on the set of Grease, 1978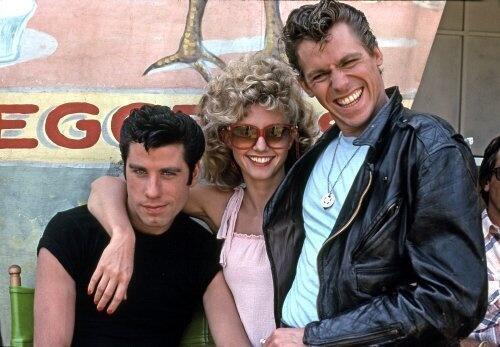 @Oprah_World: People will forget what you said, people will forget what you did, but people will never forget how you made them feel.
@WilliamShatner: I don't do selfies I have enough trouble tweeting and watching and you want me to do a selfie too?
@EmergencyPuppy: "How many puppies do you want?"
"All of the puppies. Bring them to me."

ONE MORE THING
This is a puppy mill rescue snuggling with loving owners for the first time. It's the best thing you'll see all day.
Got something to add? Send tips/quips/quotes/stories/photos/events/scoops to Lauren Weber (lauren.weber@huffingtonpost.com). Follow us on Twitter (@LaurenWeberHP). Does somebody keep forwarding you this newsletter? Get your own copy. It's free! Sign up here.