Israel's attack on Gaza City on Sunday made for the deadliest day in the nearly two weeks of conflict between Palestine and Israel. At least 87 Palestinians and 13 Israeli soldiers were killed on Sunday, according to reports from the Palestine Health Ministry and Israeli military.
In the images below, courageous photographers at the forefront of the conflict show chilling scenes of death, destruction and survival in the tumultuous region.
Warning: Some of the images below may contain graphic content.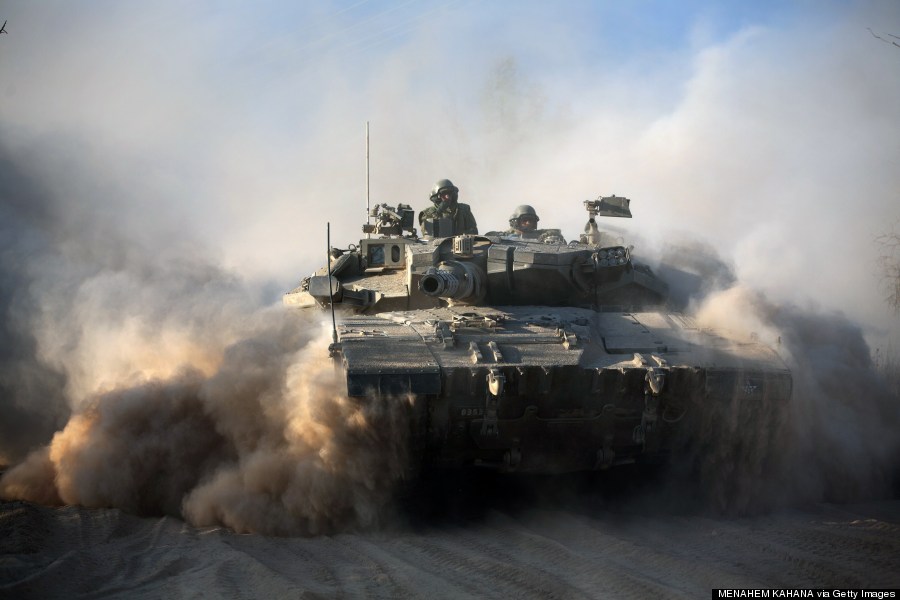 An Israeli soldier is seen on a Merkava tank, as part of the Israeli Army deployment near Israel's border with the Gaza Strip on July 20. Smoke rises from explosions caused by an Israeli missile strike in the Shijaiyah neighborhood in Gaza City on Sunday. Palestinians, one holding a white flag, flee Gaza City's Shijaiyah neighborhood, northern Gaza Strip, Sunday.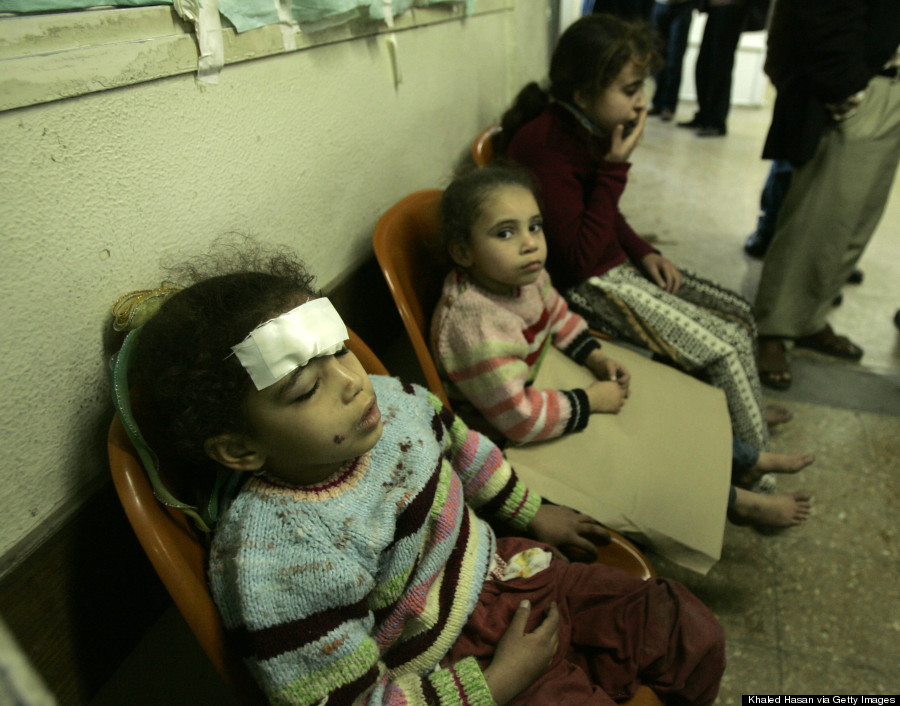 Wounded children sit in a hospital after an Israeli air strike hit Gaza City.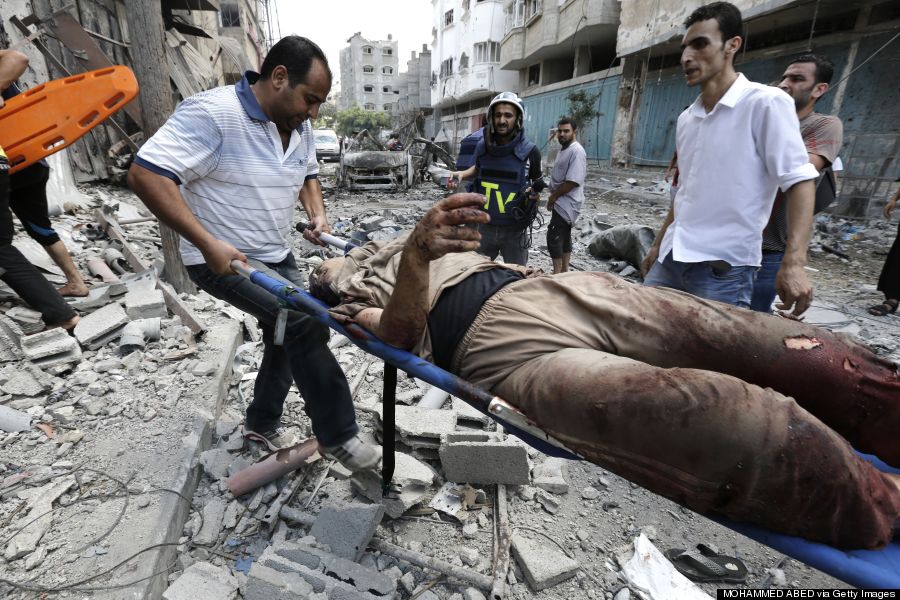 Palestinian rescuers remove a body during the Israeli military offensive on the Shijaiyah neighborhood.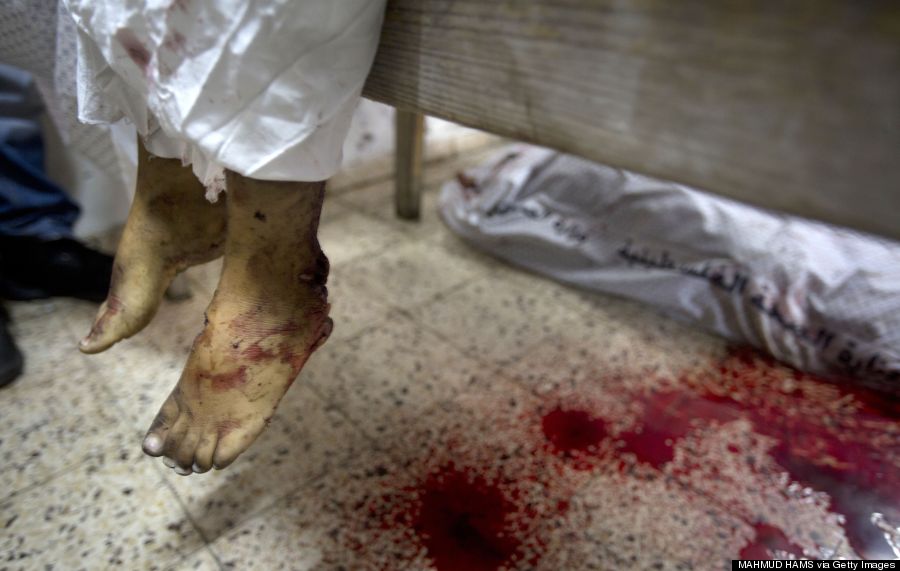 The legs of a dead child hang off a table at the morgue of the al-Shifa hospital in Gaza City.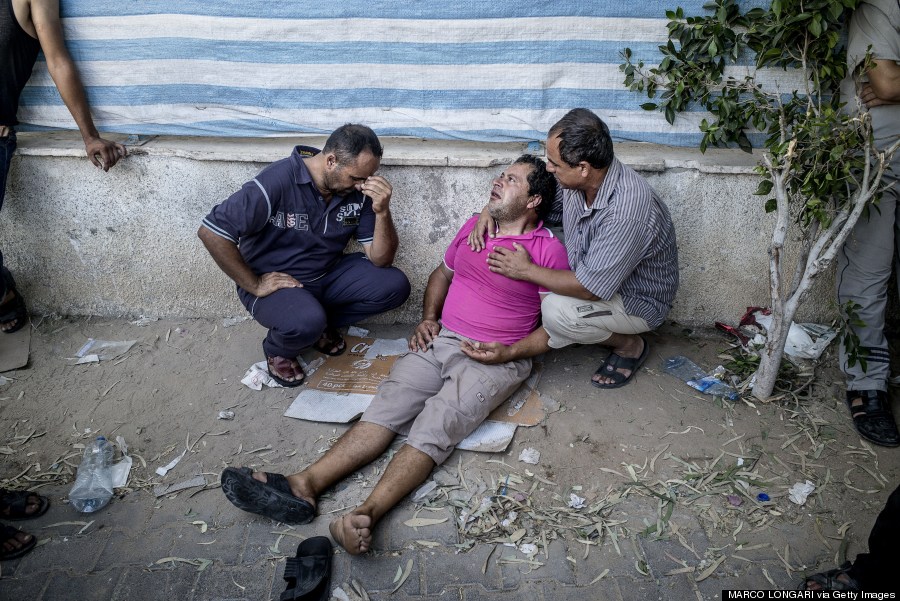 A relative of Palestinians killed during the overnight shelling of the eastern Gaza district of Shijaiyah by the Israeli military faints after collecting a body at the morgue.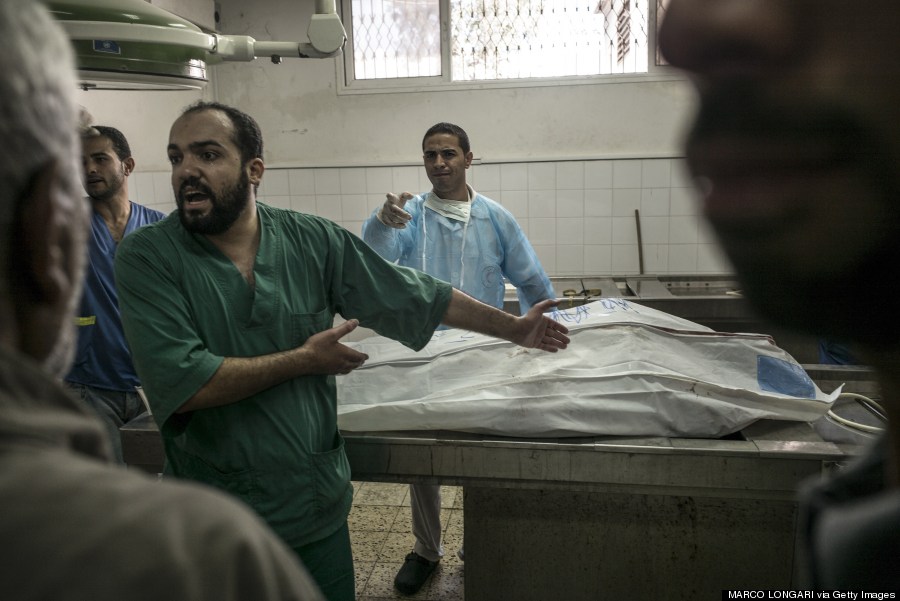 A doctor reacts next to a body lying at the morgue of the al-Shifa hospital in Gaza City on July 20.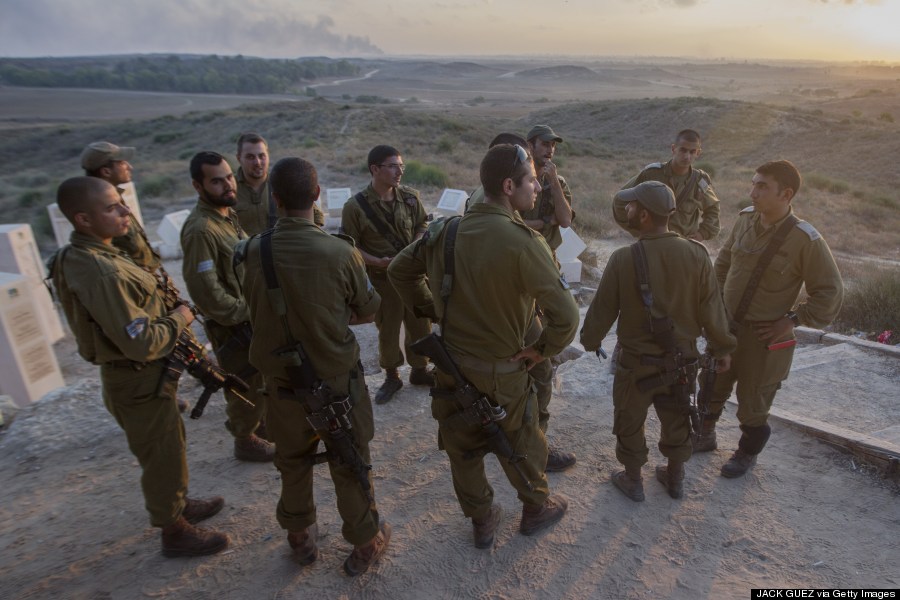 Israeli soldiers stand on a hill overlooking the Gaza Strip to watch the fighting between the Israeli army and Palestinian militants on July 20.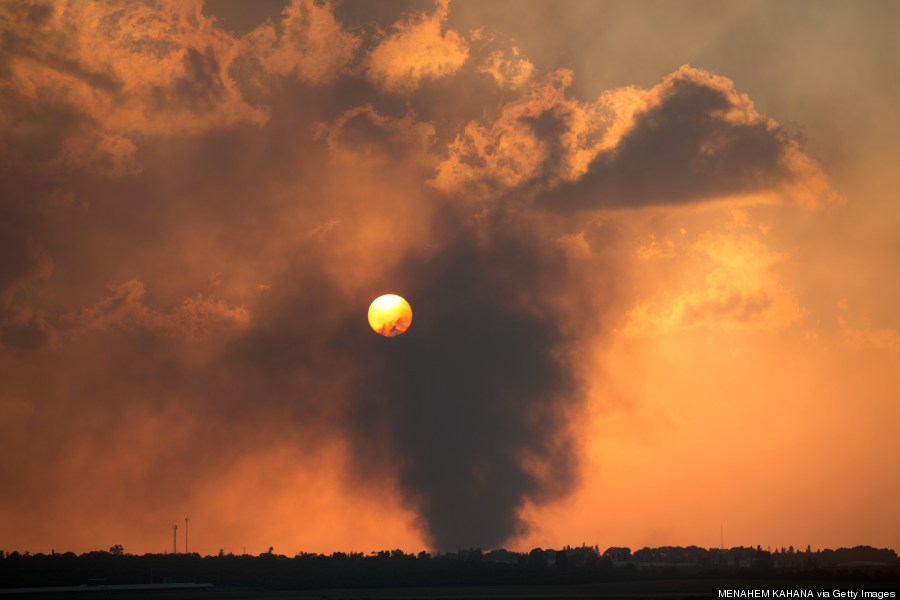 A picture taken from Israel at the southern border with the Gaza strip shows smoke billowing from behind a hill following an Israeli air strike on Gaza City.