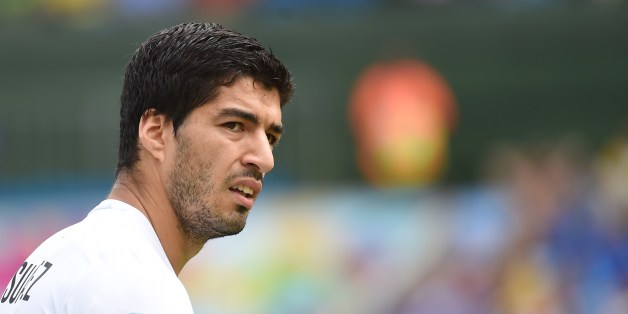 Uruguay president Jose Mujica has slammed FIFA for its treatment of Luis Suarez, claiming he needs help from a psychiatrist rather than a ban from soccer.
Suarez received a nine-game international suspension and a four-month ban from all soccer-related activity — along with a fine — after being found guilty of biting Italy's Giorgio Chiellini in Uruguay's 1-0 win on June 24 in the group stage of the World Cup.
President Mujica was scathing in his assessment of FIFA in the immediate aftermath of the punishment, calling the sport's administrators "a bunch of old sons of b—," and has now added that the new Barcelona signing would be better off with psychiatric help, rather than a widespread ban.
"He comes from a poor background and his main intelligence is in his feet," the Uruguayan leader said in an interview with Brazilian newspaper Folha de Sao Paulo. "It's better to take him to hospital and once there, see a psychiatrist. I'm not disputing the sporting sanctions, they're fine. What I'm disputing is that there are certain things that shouldn't have anything to do with the ban.
"The fact he can't go on any football pitch, that he can't be with any of his teammates in the national team, he can't go to a football stadium or even support a charity event linked with football — it's crazy. Not even a government can prohibit someone from entering a football stadium, without the signature of a judge. Then FIFA come along and say he can't do that for four months … without even a legal tribunal."
Mujica, once dubbed "the world's poorest president" due to his austere lifestyle, added that FIFA has displayed an old-fashioned attitude over the course of the affair as the world waits to see Suarez play for Barcelona following his 88 million-euro move from Liverpool.
"I believe FIFA have a mentality of old people," the 79-year-old added. "They want to appear as though they're learning from their mistakes, but never do. The only thing they generate is hatred and resentment. What this lad needs is someone to give him a helping hand. Now we'll get to see [Suarez] playing alongside Neymar and [Lionel] Messi. We don't know when that will be, though."