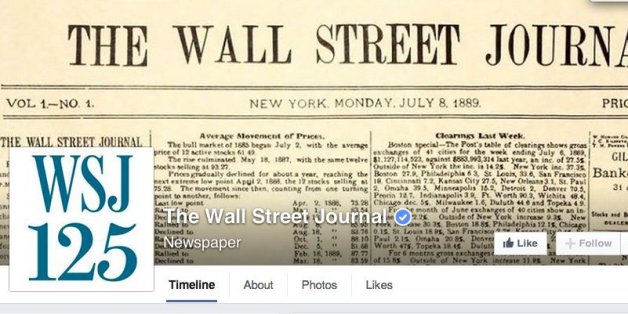 The Wall Street Journal's Facebook page was hacked by an unknown source Sunday morning.
The hacker made false claims that a U.S. Air Force One crash had occurred. The post came on the heels of the Malaysian Airlines plane that was shot down on Thursday, killing all 298 people on board.
A second hacked post said that Vice President Joe Biden was set to address the nation regarding the crash.
Looks like The Wall Street Journal's Facebook page got hacked. pic.twitter.com/elCUBVOzKF

— Erica Peterson (@erica_RPC) July 20, 2014
The Wall Street Journal eventually deleted the posts and informed its readers that it had been "compromised."
The hacking was reminiscent of a similar incident in April 2013, when the Associated Press' Twitter account was hacked by the Syrian Electronic Army. The tweet claimed that President Obama was injured after two explosions hit the White House. This past December, the Washington Post was also hacked, compromising employee usernames, passwords and other personal information.
(h/t: Mashable)