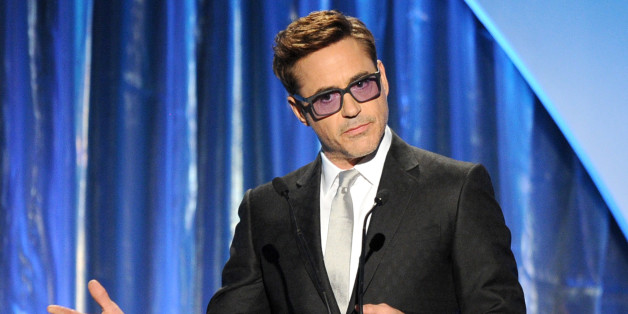 Earning an estimated $75 million, Robert Downey Jr. has topped Forbes' ranking of highest paid actors for the second year in a row.
As Entertainment Weekly notes, this is all the more impressive considering Downey Jr. released only one movie over the course of the year in question (June 2013 to June 2014). Jon Favreau's "Chef" was a "charming treat," but Forbes notes that the majority of Downey Jr.'s earnings come from backend payments off "Iron Man 3," which grossed over $1.2 billion worldwide in 2013.
Downey Jr. is followed by Dwayne Johnson, at $52 million, who has spent the year making movies like the upcoming "Hercules" and "San Andreas." Next on the list are Bradley Cooper ($46 million), Leonardo DiCaprio ($39 million) and Chris Hemsworth ($37 million).
Tom Cruise (who topped the list in 2012) is conspicuously missing, and it does seem that the combined net worth of this list has dropped off a quite bit from where it stood last year, but what's a hundred million dollars here or there between A-list stars?
Check out the full ranking over at Forbes, and remember the tally for next year starts today.
BEFORE YOU GO
PHOTO GALLERY
Celebrity News & Photos