It's National Eat Junk Food Day -- here's how you take your cravings to the max. This is THE MORNING EMAIL for Monday, July 21, 2014.
The Scuttlebutt
TOP STORIES
DEATH TOLL CONTINUES TO RISE IN GAZA
"The U.N. chief and the U.S. secretary of state headed to Cairo on Monday to try to end two weeks of Israel-Hamas fighting that has killed at least 508 Palestinians and 20 Israelis and displaced tens of thousands of Gaza residents. The new cease-fire efforts by U.N. Secretary-General Ban Ki-moon and U.S. Secretary of State John Kerry followed the deadliest day of fighting since the escalation erupted on July 8." The New York Times has an ongoing interactive breakdown of the death toll. Two of the dead Israeli soldiers were American citizens. President Obama and Prime Minister Benjamin Netanyahu spoke yesterday. Israel said it thwarted two tunnel infiltrations today and denied that one of its soldiers had been captured. The New Republic recaps how John Kerry built an Israeli-Palestine peace plan, and then watched it die. [AP]
CONDEMNATION OF RUSSIA GROWS
"U.S. Secretary of State John Kerry laid out what he called overwhelming evidence of Russian complicity in the shooting down of Malaysia Airlines flight MH17 as international horror deepened over the fate of the victims' remains. Kerry demanded that Moscow take responsibility for actions of pro-Russian rebels in eastern Ukraine whom Washington suspects of downing the jet with a missile, and expressed disgust at their 'grotesque' mishandling of the bodies." In the "global court of public opinion, Vladimir Putin is guilty." Europe has threatened more sanctions against Russia in light of horrible treatment of remains at the crash site, and the U.N. will consider a resolution today regarding international access to the crash site. Stories of the victims' lives emerged this weekend, along with unbelievable twists of fate: the couple and their baby who were bumped from flight MH17 and the cyclist who was supposed to be on both MH370 and MH17 but switched planes at the last minute. And experts explain why some victims were found without any clothes. [Reuters]
COP, PARAMEDICS SUSPENDED OVER NYC CHOKEHOLD DEATH
"Amid the public outrage over the death of Eric Garner, the NYPD announced that Daniel Pantaleo, the officer who was videotaped putting the Staten Island father in a chokehold, has been stripped of his gun and badge." Four paramedics have been suspended over their response to Garner. Protests this weekend drew hundreds, and new video has emerged of the shocking death. [Daily Intelligencer]
STATESIDE: Deadly Weekend in Chicago
Forty people were shot this weekend in Chicago. Three teens were arrested for brutally killing two homeless men in Albuquerque. In a new survey, 22% of young scientists say they were sexually assaulted at field sites, while 64% were sexually harassed. An Iraq vet could lose his therapy ducks over local town laws. Hundreds had to evacuate in Wisconsin after a train derailment resulted in a diesel spill. A long-lasting drought is making California's clean energy goals much harder. The Wall Street Journal's Facebook page was hacked on Sunday. This is why we should all be worried about the first two U.S. cases of Chikungunya virus. Here's the latest on all the Democratic contenders for 2016 whose names aren't Hillary Clinton.
In hilarious news, watch this baby imitate his pregnant mom.
INTERNATIONAL INTRIGUE: Bad Meat in China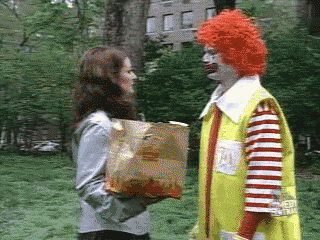 A food scare in China has people freaked about eating at fast food chains after video of workers picking meat off a factory floor emerged. Gunmen killed 21 Egyptian troops on Libya's border. Iraqi attacks left 16 dead as authorities try to regain ground against ISIS. Edward Snowden looks like he may have a new money-making venture on his hands. And here's the video Kim Jong Un really doesn't want you to see.
In cat vs. hairdryers news, spoiler alert: the hairdryers win.
BUY! SELL! BUY!
These beautiful resume designs make yours look like an overstuffed, don't-hire-me mess. Check out this map of the highest paying jobs across the country. Welcome to life with higher TSA fees. Be very, very afraid of Facebook's fine print. Would you pay over $200 for an IV to cure your hangover from Saturday? And it's official: America's airlines are the most profitable and the LEAST comfortable.
In absurdly expensive news, check out these summer toys.
SCOUTING REPORT: Rory's the Man

Rory McIlroy won the British Open this weekend, allowing his dad to cash in on a bet he'd made ten years earlier. Watch this 105-year-old throw out the first pitch at a Padres game. Video of fan-favorite Anderson Pooper racing in the annual "Weiner Dog rally" in Washington is too good to be true. And our apologies for spelling boxer Floyd Maywether's name Floyd Merriweather on Friday -- our subconscious apparently really wants to re-watch our favorite fairy in "Sleeping Beauty." To make up for it, here are all of Floyd's best knockouts. [Image via Gifsoup]
In romantic fail news, this guy tried to throw his girlfriend into the pool.
CULTURE CATCH-UP: Too Hot To Handle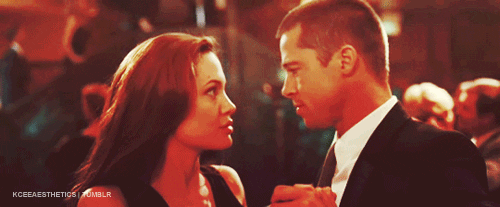 Prepare yourself: Angelina Jolie and Brad Pitt are going to hit the screen together. And speaking of sexy, Beyonce dropped the first teaser for the "50 Shades of Grey" movie and all we have to say is dayummm. As for the teaser itself, hopefully the movie won't actually resemble bad daytime soap. Ask the Rock, and you shall receive. Zendaya Coleman lays it all out why she quit Lifetime's Aaliyah biopic. And tributes are pouring in for James Gardner, who died over the weekend. He was 86.
In Westeros news, here's the Queen's Guards playing the "Game of Thrones" theme song.
LIVIN': Almonds Add Up, Man
You think you're being good, but eating almonds by the fistful isn't helping your diet -- check out what healthy foods you may be overeating. These are the acne treatments that actually work. Stressed? Here's how the pressure actually helping you. This is how you work more watermelon into your life. Take a look at these twenty buys to spruce up the homestead. And here's how you can work in these oft-forgotten summer vegetables into your dinners this week (please tell us we're not the only ones who didn't know what kohlrabi is?!?)
In high-pitched freakout news, watch this lizard go after a kid.
OTHER PEOPLE'S BUSINESS: Jay Z and Queen B No More?!?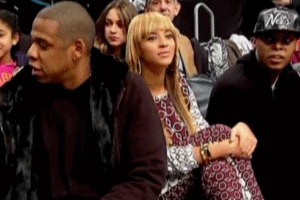 Could the power couple of the century be close to splitsville?!? Here's all we know so far about Adam Levine and Behati Prinsloo's wedding this weekend. Lil' Wayne and Christina Milian are allegedly dating. We're pretty sure these A-listers are time-travelers, courtesy their centuries-old doppelgangers. And here's Gisele Bundchen on her 34th birthday in a bikini with her twin sister, reminding us all it could be worse: your twin could be the world's highest paid supermodel.
In fetch news, this cat loves to retrieve his collar.
TWITTERATI
@RL_Stine: Help me decide: Should I go see The Purge Anarchy, or should I poke both eyes out with a pencil?
@CuteOverloads: This must be what heaven looks like

@ConanOBrien: Hostess is bringing back the chocolate covered Twinkie. Anyone looking to eat healthy should just stick to the regular Twinkie.
@JoelMadden: To the future and beyond
@HistoricalPics: Brigitte Bardot visits Pablo Picasso at his studio near Cannes in 1956.

ONE MORE THING
Netflix is testing out a privacy mode, so you can hide the fact you watch guilty pleasures like "Gossip Girl" on repeat.
Got something to add? Send tips/quips/quotes/stories/photos/events/scoops to Lauren Weber (lauren.weber@huffingtonpost.com). Follow us on Twitter (@LaurenWeberHP). Does somebody keep forwarding you this newsletter? Get your own copy. It's free! Sign up here.