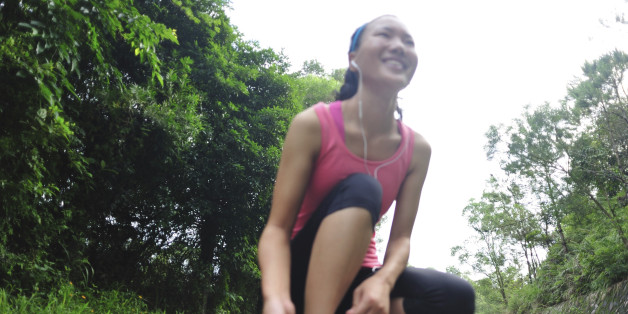 By Kitty Appel, HuffPost Healthy Living intern
Whether it's running, biking or hiking, I love to exercise outside. But I know that for me (and I'm sure for many others), it can be hard to get up and exercise -- especially in the sticky, humid, summer weather. I've been looking for different ways to inspire myself, and I've found that some good upbeat music is the absolute best motivation.
I know how distracting it can be to put your iPod on shuffle and try to navigate through your slow songs while working out at the same time, so I've created a playlist for my workouts. This is the pump-up playlist I've been using to get myself up and moving this summer. Check it out!
We Own it - 2Chainz & Wiz Kalifa
Red Lights - Tiesto
Don't Wake Me Up - Chris Brown
Make it Home - Hoodie Allen feat. Kina Grannis
Battle Scars - Lupe Fiasco
Wasted - Tiesto feat. Matthew Koma
Heart Attack - Trey Songz
Crooked Smile - J Cole
Rather Be - Clean Bandit & Jess Glynne
Super Turnt Up - Ciara
Swoon - Timeflies
Ain't It Fun - Paramore